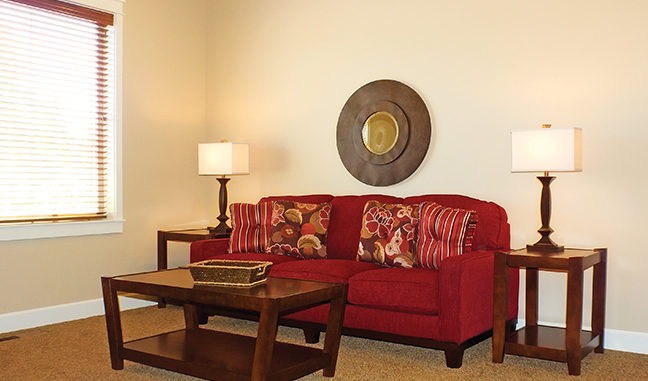 Living a life with color
Interesting how sunshine and bright colors make our moods happier. Who would have ever thought that color would have an impact on our lives? A lot of us like to wake up to a room full of reds, yellows and citrus colors. On that note, citrus colors are the big push of color for 2019 in furniture and paint. Tangerine, lime green and orange are examples.
The last few years, the grays and silvers have been strong. Lilac will be the new gray for this year versus the warmer grays. The teals and grays also affect our moods by giving us a more soothing and serene feel. There is nothing better on a cold rainy day than to sit in a soft, calm colored room with a lit candle and a cup of coffee.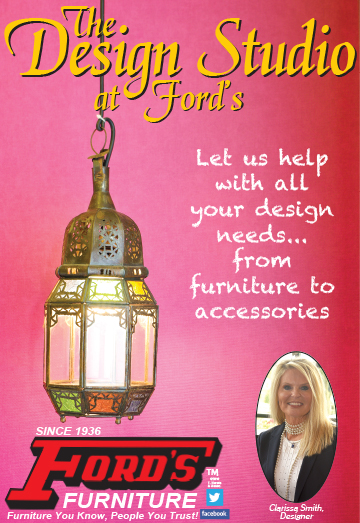 Spring is coming and we want to wake up to flowers, color, sunshine and a splash of fun-filled furniture. So join me in making selections for your home and our show room that will prepare you for the upcoming season. Remember, as I always say, "It's all about you in decorating." We can tell you what is the most popular and fashion forward out now, but if it doesn't make you happy and comfortable, then we as designers have not done our job. We need to listen to your wants and needs.
The Home Expo will be March 1-3, so please stop in and see all the options we have showcased at our booth. Set up your appointment to update with me, Clarissa Smith.
-by Clarissa Smith
About the Author: Clarissa Smith received her education from David Lipscomb University and Western Kentucky University in the field of design. A former visual merchandiser for Castner-Knott, she decorated on the side. She has decorated Parade homes in Fountain Trace and Covington Grove plus a wide variety of commercial buildings including Chandler Park, Chandler Assisted Living and Hospice along with several banks and doctors' offices. She has been employed as a buyer of accessories and the on-staff designer at Ford's Furniture for 16 years.