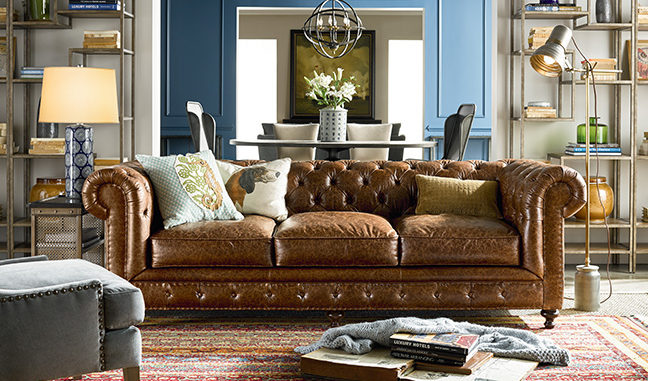 by Clarissa Smith
There is nothing that smells, feels and has the touch of leather. We cannot wait to share with you the newest leather pieces we have added by Universal Co.
When shopping at market, we searched for just the right look for our customers. The tufted Chesterfield sofa is always a winner. The handsome style with the luxurious, timeless look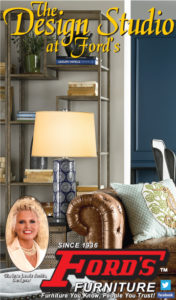 would enhance any home. It can fall under the category of traditional or contemporary depending on the accessories and rugs you place with it.
The beauty of leather is it comes in several different colors. Gray and black are always a staple color when designing a palette of looks for your room, but there are many other options. Take a minute and stop in Ford's Furniture and meet our professional sales design experts who can guide you through the wide selection of leather. Whether it be from Universal, England, reclining Southern Motion or King Hickory, we will have the look that can fit the lifestyle of you and your family.
About the Author:
Clarissa Smith received her education from David Lipscomb University and Western Kentucky University in the field of design. A former visual merchandiser for Castner-Knott, she decorated on the side. She has decorated Parade homes in Fountain Trace and Covington Grove plus a wide variety of commercial buildings including Chandler Park, Chandler Assisted Living and Hospice along with several banks and doctors' offices. She has been employed as a buyer of accessories and the on-staff designer at Ford's Furniture for 14 years.