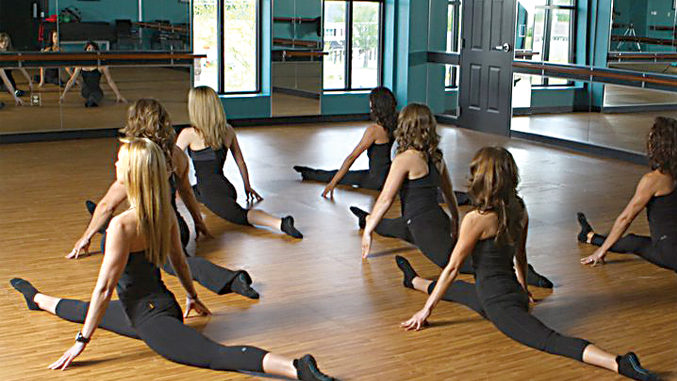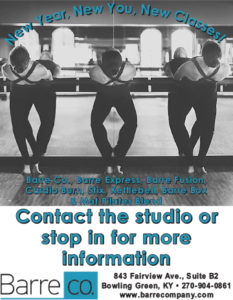 submitted by Barre Co.
It is officially 2018, and the New Year's resolutions are already in full force. The unfortunate realization is that many people strive for perfection, which we all realize at some point to be impossible, and the idea of living a "healthy" lifestyle quickly goes flying out the window. Healthy eating and fitness doesn't have to be difficult. As a matter of fact, it doesn't even have to feel like "work." A daily workout should not feel like a necessity but rather the one hour or so of your day that you can focus on you. Isn't that amazing? You, contrary to what you may believe, are allowed to take some time for yourself. A workout shouldn't feel forced. Take the time to find a fitness regime or method that you enjoy doing.
At Barre Co., we believe in enjoying your workout. If you asked me if I "enjoy" working out, I would quickly respond with "absolutely not." The irony here is that I love doing Barre. My one hour of escape in my busy day happens to double as an insanely intense, effective workout. That is how a workout should be. Working out should not only be good for your body but also your mind.
Strong is in this year, and even women are beginning to recognize the importance of strength training. You don't have to swing big, heavy weights around to get strength training in. In fact, we only use 2 or 3lb. weights at Barre Co., but by isolating deep into the muscle group, we work the entire muscle from the inside out. Building strong bones reduces the risk of diabetes and heart disease and fights obesity by creating lean muscles. Muscle helps burn fat so the more weight training you do, the faster you will help to burn away at the fat you're so tired of hiding.
Body weight training is also something we focus on at Barre Co. We offer a specialized, personal training experience, without the cost, and teach you things you can easily take home and do without any equipment necessary. Since your body is meant to move in all directions, you become the only equipment you need! Rather than using movement to create muscle contraction, we reverse the idea. We use muscle contraction to create movement, meaning that you must work to the deepest center of each muscle to master the movement expected in a barre class. There is no "catch and release." It's "catch and hold on for dear life until you're shaking so intensely that you feel like a bowl of noodles" then release.
At Barre Co., we are dedicated to building a stronger, healthier version of you. We strive to bring you a healthy body, mind and spirit as fitness is not the only contributing factor to a healthy lifestyle. We offer a lot of variety and challenging workouts created using the passion we have for what we do. We have something for everyone and continuously work to keep our clients happy, healthy, and satisfied with the workouts we provide. We want you to come take your first class for free so that you can see what we are all about without spending any money. You have nothing to lose, so therefore no excuses. Instead of celebrating the year, celebrate the beginning of creating a happy new you in 2018!
Single Class
$15.00
Month Unlimited
$125.00
5 Class Card
$69.00
3 Month Unlimited
$345.00

($105.00/month)

10 Class Card
$129.00
6 Month Unlimited
$660.00

($100.00/month)

25 Class Card
$269.00
1 Year Unlimited
$995.00

(includes member perks)

($83.00/month)

Newbie Month Unlimited
$99.00
Student Month Unlimited
$80.00
Monthly Membership

(12-month commitment)

$99.00

(includes member perks)

Student Monthly Membership

(12-month commitment)

$69.00

(includes member perks)