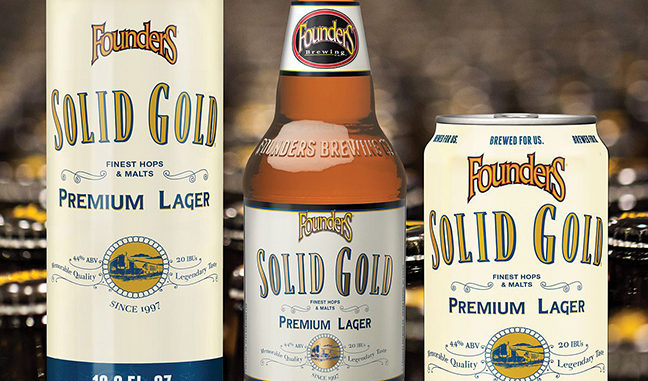 Looking for something on the lighter side that won't ruin your appetite or get you dancing in public after one or two drinks? Many craft breweries are pushing the limits lately, trying to create the biggest and the baddest beers on the market. That's super neat and all, but sometimes you just want to have a few beers over the course of a couple of hours and still be able to function, right? All of the beers this month are below 5% ABV, which means they are around the same level of alcohol as any of those basic domestic beers on the shelves wherever you go. The upside here is that in addition to not getting you smashed, all of these beers taste good, too. Who knew that was possible?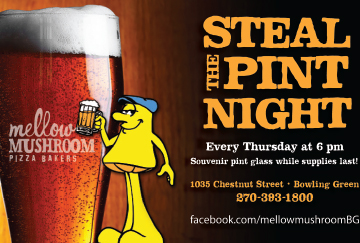 Founders Solid Gold is an American Adjunct Lager, or AAL, which is a light, pale lager often using adjunct cereal grains like rice or corn to give the beer low bitterness and a less prominent flavor. Many of the more well known beers being mass produced like Budweiser, Pabst Blue Ribbon, and Coors, are this style of beer, but Founders has taken the style and improved upon it vastly. Anyone who usually drinks any of these domestic beers but is feeling classy enough to try something more interesting, Solid Gold is where you need to be. The upfront smell and taste is malty with light citrus notes, and while the hops are present to give the beer a mild bitterness, they quickly dissipate to a breadier finish. At 4.4% ABV, which is exactly the same as many of the big, mass produced beers out there, it's generally just a great improvement on the "domestic beer" category that many people are accustomed to.
For those looking for something a little fruity in their drinks, look no further. Abita Strawberry is a light, crispy lager infused with Louisiana strawberries. Abita plucks the strawberries at the height of ripeness and it definitely shows in the beer. The flavor is apparent but not overwhelming, and it's clear the taste comes from actual fruit and not something artificial. The addition of vanilla and bready malts also give the beer some depth akin to strawberries and cream or even a strawberry shortcake. A light, seasonable beer perfect for early summer, with an ABV of only 4.2% and offering something other than the usual lager.
Rhinegeist Kalmer is another beer which is a light, refreshing take on a classic style. A Kölsch with lemon and cucumber, Kalmer really mellows out the palate with flavors such as cucumber, honey, and melon. Follow that with an aftertaste of lemon and kiwi, this malty German style brew will get you so refreshed, you won't know what to do next. At 4.8% ABV, Kalmer will keep you feeling relaxed without being boozy.
Finally, for those out there asking where the hops are this month, I can satiate your palate with Two Roads Lil Heaven. This session IPA uses 4 hops: Azacca, Calypso, Equinox, and Mosaic. Clearly a hoppy boy, Lil Heaven is heavy with grapefruit and other tropical fruits may make an appearance such as passionfruit or orange zest. As a session IPA, it has a lighter body, and paired with the fact that this beer is only 4.8% ABV, you shouldn't let your guard down because this beer boasts some serious hoppy qualities both in the nose and the flavor. As I've said before, many beer styles can be considered "acquired tastes," so if you're looking for a light and tropical beer which is also a pale ale, check out Lil Heaven. If you've never had a pale ale before, you may want to steer clear, but also how can you know you don't like something unless you try it?
– by Josh Helton