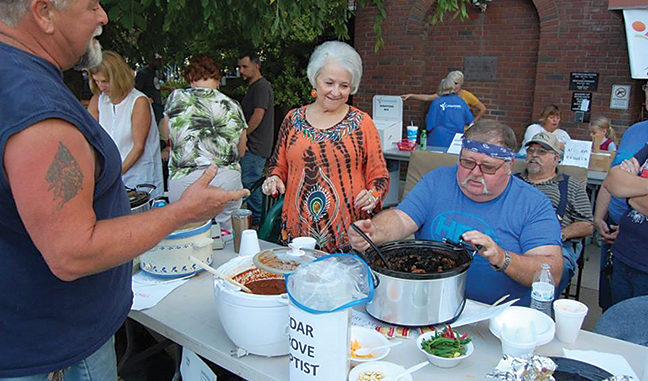 Crossroads Life Center is a beacon of hope for those who find themselves at a crossroad in their lives. The Center's mission is equipping women and men to make healthy, confident life choices. Since 2005, the Center has had the privilege of serving in seven counties: Allen, Barren, Hart, Edmonson, Metcalfe, Monroe and Warren. Last year, we moved to our new location at 123 E. Washington St. just off the square in Glasgow.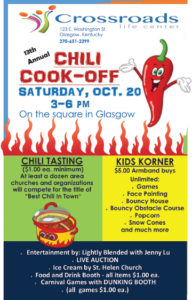 The vision of Crossroads is to promote and defend life, always being a voice for the voiceless. We are all faced with choices each day. Some of those choices can change our lives dramatically. Crossroads Life Center is available to help those who need a little assistance navigating through those choices. Our goal is to meet people where they are and love them, no matter what their circumstances. When they walk through our door, they are greeted with a smile and compassion.
Crossroads Life Center offers many services to our community. Although the Center is not a medical facility, we offer self-administered pregnancy testing at no charge. For those who are pregnant, we offer parenting classes and life-skills classes with one-on-one mentoring.
In addition to classes, we also offer spiritual mentorship. We seek to show respect and dignity to each person we come in contact with. We believe that everyone is born with unique gifts and talents and has an important role to play in society. At Crossroads Life Center, we seek to help women and men to become contributing community members.
Material resources are also available. Thanks to the generous donations of gently used baby clothing, baby equipment and more, we are able to help families with their resource needs. Those choosing to be a part of our mentoring program earn "mommy bucks" to purchase these items.
We have seen an increase in our court appointed clients. As we work hand in hand with social workers, we are able to help parents improve their parenting skills.
In the area of prevention, our abstinence/purity coordinator is always available to share with organizations and schools about healthy relationships, STDs, pornography and much more to help prevent crisis pregnancies. We desire to provide youth and young adults with Biblical truth and the necessary opportunities to talk about important issues.
Crossroads Life Center will be hosting its 13th Annual Chili Cook-Off on Saturday, October 20, 2018, 3 to 6 p.m. on the square in Glasgow. Local churches and organizations will showcase their culinary skills by setting up tables with their favorite chili recipe. The night begins with local music. Trophies will be awarded for the "Judges Favorite Recipe," and the chili collecting the largest donations at the end of the evening will take possession of the coveted "Best Chili in Town" trophy. Our "Theme Basket" live auction will begin at 6 p.m., and our Kids Korner will offer unlimited games, face painting, bounce house and obstacle course with the purchase of a $5 armband. New to the cook-off this year will be carnival games with a dunking booth. Please join us for a night set apart to celebrate LIFE.
Crossroads Life Center is a faith-based, not-for-profit 501c3 organization, funded totally by private donations and is dependent on the generosity of the local community for both funding and volunteers. Crossroads receives no federal or state funding.