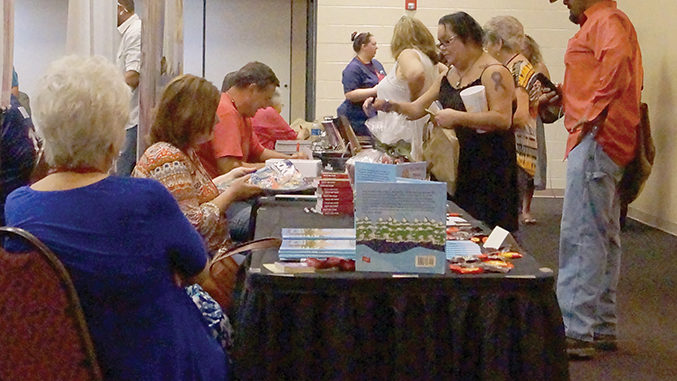 by Kristine Raymond
On Saturday, September 23, hordes of authors will descend upon the Cave City Convention Center for Pages in the Caves 2.0. In its second year, this multi-genre author/reader event promises to be more spectacular than the last. Authors from around the country, including several from our great state of Kentucky, will be on hand to sign their books, chat about their characters, and maybe even reveal the source of their inspiration.
Like to curl up with a cozy mystery? Historical westerns more your style? How about a sweet bedtime story to share with your kids or grandkids? Whatever your reading preference, you'll find a vast selection at the event. From romance to sci-fi, poetry to coming-of-age, our authors have you covered.
Why a book signing? That's a good question considering digital downloads have become increasingly popular over the years. Almost everyone I know owns an e-reader of some type or has a reading app installed on their phone. And why wouldn't they? E-readers are reasonably priced and convenient, able to hold thousands of titles on a single device, affording one the ability to start reading the book of their choice at a moment's notice.
But while e-books have their place, nothing quite compares to the marvel of holding a bound book in your hands – that moment when you crack the spine, the smell of fresh paper inviting you in, captivating your mind and heart with the tale printed in fresh ink upon the pristine page. The cover gleams silky smooth; the picture tells a story of its own.
Books are a pleasure I discovered early in life. My first memories are of my sister reading to me from the Little House on the Prairie books and my mother narrating The Christmas Story on Christmas Eve. When I read a book, the story runs through my mind as if I were watching a movie – one scene blending into the next, the action and dialogue and emotions as vivid as if they were flashing across the big screen. I become one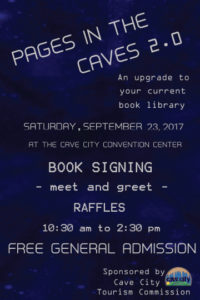 with the narrative, losing myself in place and time, thoroughly enthralled by the author's world. In my opinion, that's the magic of reading. Each turn of the page can transport me to faraway places or my own hometown, make-believe realms or historic locations. To this day, my greatest indulgence is settling down with a cup of hot tea and a good book and forgetting about the outside world for a few hours.
As an author, my objective is to provide people with the same type of experience I enjoy as a reader. I believe this is the goal of all writers. We construct entertaining scenarios, our characters dictating the action and guiding our steps as we conceive and create and plot. Is that handsome new neighbor a murderer or the love of her life? Will the boy next door muster the nerve to pop the question or will his lover beat him to it? Will the hero or heroine ride to the rescue or ride away without a backwards glance? Will the story's end leave the reader broken hearted and sobbing or delighted and laughing aloud? So many questions, so many possible conclusions, and Pages in the Caves 2.0 is a fantastic place to discover the answers.
The doors to the event open at 10:30 a.m., and the authors will be ready and willing to meet and greet you until 2:30 p.m., so you'll have plenty of time to browse, chat, take pictures, and have fun. And don't forget the raffles! This year, you can enter drawings to win a fleece blanket emblazoned with the authors' covers, a brand-new Kindle Paperwhite, personalized gift baskets put together by some of the authors, or lots of other exciting items. One hundred percent of the raffle proceeds will be donated to the ALS Association – KY Chapter.
The signing is being held at the Cave City Convention Center, 502 Mammoth Cave St, Cave City, Ky., 42127. General admission is free, and the first 150 people through the door receive a commemorative tote bag filled with goodies. These totes are great for carrying around all of the signed books you acquire as you make your way around the room from table to table. If you'd rather not wait, you can download your free tickets ahead of time off of the website. Go to www.pagesinthecaves.weebly.com to find out more.
Pages in the Caves 2.0 is sponsored by the Cave City Tourism Commission and hosted by author Kristine Raymond.
About the Author:
Kristine Raymond is a self-published author who resides in Edmonson County. She is the author of the eight-book Hidden Springs series, the Celebration series, and a non-fiction book titled "'write words' A Year in the Life of an Indie Author." This is her second year hosting Pages in the Caves and when she's not busy planning the details she's working on her next book. You can find out more on her website at www.kristineraymond.com.