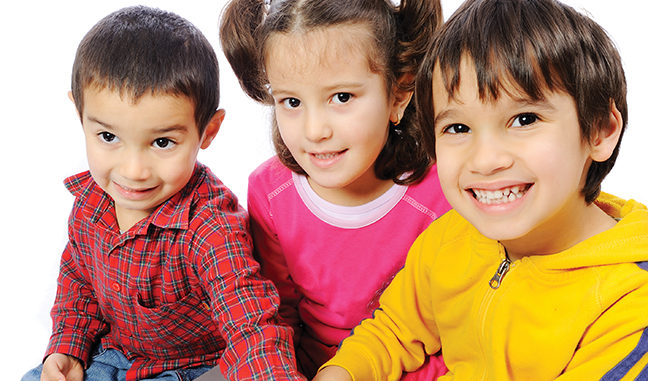 by Dr. Mandy Ashley DMD, MsEd, MS
On a recent family vacation I learned about an alternative to store-bought toothbrushes. Our South African guide described his family's "toothbrush tree" which was a local evergreen shrub with fibrous twigs that he had bound together into bunches as homemade toothbrushes. This particular South African shrub's branches had the added benefit of being antibacterial. The young guide wanted to make sure I checked out his beautiful smile as he plucked off a few branches for me to try out myself. It was a little rougher than an Oral B brush, but it had a nice eucalyptus-like flavor and definitely got my teeth feeling super clean!
Oral health is important to everyone all over the world, and many cultures have unique ways to help prevent cavities in a natural and locally sourced way. For example, Finland has a unique history with a cavity-preventing natural sugar called xylitol.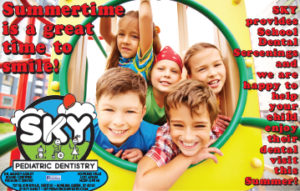 Finland's Birch Forests and Xyitol
Back in 1992-1993, I was a Rotary Exchange student in a little town north of Helsinki, Finland. The area around my high school there was covered by birch forest and cross-country ski trails that you could use from October until April. The school had an in-house oral hygiene program to reduce cavities. As part of that program, we chewed xylitol gum, made from the sap of the birch tree, every morning before class. Xylitol is a natural sweetener, but unlike other sugars, it does not cause cavities. Xylitol actually causes cavity-causing bacteria to fall off the teeth and into the saliva, reducing the chance for the bacteria to produce acid and cause tooth-decay. And the gum actually tastes pretty good, too!
Xylitol is sold in the U.S. as gum and as an oral rinse. You can also find it in some licorice and lollipops. Xylitol gum can be chewed by moms to reduce the amount of cavity-causing bacteria they have in their mouth. When moms have fewer cavity-causing bacteria, they will pass fewer bacteria on to their children and give their children a better chance at a healthy smile.
"Ilko dacowo" Canine Enucleation in East African Children
Many cultures have historical or traditional health practices. There is a documented traditional practice in East Africa called canine enucleation that is typically done by a healer on a small child. The custom involves the removal of the baby canine tooth bud for some perceived medical benefit. This can be done because the family may believe the baby canine tooth buds to be the cause of fever and other stomach illnesses in their child.
I did not realize how relatively common this practice is until I started seeing many refugee children from Somalia during my pediatric training in Columbus, Ohio. Overall canine enucleation practice prevalence rates vary from 22% in Sudan to 30% of kids in Ethiopia. I would take an x-ray for a 6-year-old child refugee from East Africa and see missing baby canines, and often damage to the underlying permanent teeth. The permanent teeth are often scared when the traditional healer removes the baby canine tooth buds.
It's important for people in the dental and medical community to understand this practice still exists and is practiced by families in the U.S. as well. As health care providers we can help educate families and help them understand that there is no relationship between fever or stomach illness and the presence of the baby tooth canines. We can help reduce a child's risk for undergoing this damaging procedure when we educate families about evidence-based good oral hygiene and modern dental care.
I am fascinated by different cultures and how healthcare is integrated into daily life both here in Bowling Green and across the world. With a wider perspective we can all help educate families so that they can make the best choices for their children's healthcare, including modern dental care, so that every child can have the best chance at a healthy future.
About the Author:
SKY Pediatric Dentistry is located at 727 US-31W Bypass, Suite 101 in Bowling Green, KY 42101. With 19 years experience, Board Certified Pediatric Dentist Dr. Mandy Ashley and her team provide modern, fun dental care for all children as well as adults with special needs. We now have a second office location in Hopkinsville!
Please visit our website www.skypediatricdentistry.com, email info@skypediatricdentistry.com or call 270-715-5437 for more information on both the Bowling Green and Hopkinsville practices and to schedule an appointment for your child. Like SKY Pediatric Dentistry on Facebook and participate our awesome contests with GREAT prizes including Brushing Puppets, Pizza Parties, iPads and MORE!