by Pam Cassady
This month's Mystery Man has spent many years serving our community in various ways. He's been in the public eye for many years, has lived in Bowling Green for 40 years, and is involved in many aspects of our community. Read through the answers to the questions below to find out about this person and see if you can guess who he is. Then visit our website at www.sokyhappenings.com to see if you guessed correctly!
What was your favorite TV show when you were a child?
The Andy Griffith Show.
 When you were in elementary school, what did you want to be when you grew up? Why?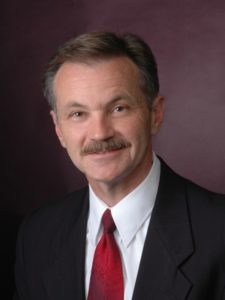 Growing up on the edge of my Grandmother's farm, we spent time working in the fields. It was great to be outside and seeing what you were working on as it progressed through the season
, but farming wasn't to be. We moved to town and I developed an interest in policing. Through college and then to the first job in law enforcement solidified that belief, and I stayed through a 20 year career.
Where did you go to high school?
Henderson County High School
What is one of your best childhood memories?
Christmas time was always full of memories. The entire extended family of about 50 people gathered for breakfast at my Grandmother's house on Christmas morning. What made it special was that it was only about 800 square feet. We had to stake out a place on the floor to sit, play with cousins, and of course, open our present from whoever drew our name that year. It was great fun and family time.
What was your first job?
We always had chores and were paid some for the farm work, but the first job outside of family was as an umpire for church league softball.
How many states have you been to? Which was your favorite to visit?
I would guess about 20 or so. In 2007, we were able to visit Alaska. That was an awesome experience, especially the scenery and wildlife.
How many countries have you been to? Which was your favorite to visit.
We have been to Canada, England, and France. London was the favorite place by far. It was simple to get around, people were polite, and seeing the buildings and real history was very interesting.
Which country would you most like to visit that you haven't and why do you want to go there?
We would love to visit Italy for the same reasons that London was such a great adventure: the buildings and history.
What do you do to relax?
I'm still trying to find the answer to that one.
What stresses you out?
Not being able to satisfy everyone in a political decision. If you are able to satisfy one person, there will generally be someone else not be happy with that decision.
What hobby would you get into if money and time weren't an issue?
I have tried to learn to play an instrument or two over the years. I don't know if it's the lack of time to practice or simply not having any talent that is the greater impediment.
What is your favorite book, and why is it your favorite?
Of course, the Bible is what I read daily for guidance and inspiration. In grade school, one of the first times I really got involved in a story was a book by a Kentucky author, Jesse Stewart. His book "Hie to the Hunters" captured my imagination.
How long have you lived in south central Kentucky?
I am a native Kentuckian, but moved to Bowling Green for a job at WKU after college. That was 40 years ago.
What do you enjoy doing around town or in this region?
We spend time at places where we run into friends, whether at the ballpark, Concerts in the Park, or just visiting over a meal.
What are some local organizations you are involved in?
We attend Living Hope Baptist Church, Bowling Green Noon Rotary Club, and have been involved in the starting of Hope House Ministries and Bowling Green Christian Academy. As part of my job, I am on many 18 boards and commissions.
Describe your most embarrassing moment.
See below.
Describe the most frightening thing you've ever done.
Running for elected office was pretty scary. I knocked on 6,000 doors in my first election. Not being a particularly outgoing person, meeting people and asking for their vote was quite intimidating. I will add, however, it was the most rewarding experience to meet so many wonderful people in Bowling Green.
Knocking on one door proved a little embarrassing. As I introduced myself to the gentleman who answered the door, he replied that he knew exactly who I was. I responded that I did not remember where we had met. He stated that when he was 12 years old, I was the police officer who had pulled him over while he was riding a moped and made him push it all the way home. He was then in his 30s and still remembered the experience. I told him that I guess that cost me a vote. He just laughed, knowing he was putting me on the spot, and has been a supporter all along.
If you could have dinner with anyone (alive or dead), who would it be and why?
My maternal grandparents died before I was born and my paternal grandfather died before I was one year old. I would love to have known them and about their life.
Tell about something in your life that you are proud of.
My wife gave her best to first-grade students for many years. My older son is a physician with three children, and my younger son lives his dream in the Northwest.
What is your greatest strength and/or weakness?
I think my greatest strength is trying to live by a Biblical world view.
What's one thing most people don't know about you?
My son appeared on the David Letterman show with his band, Morning Teleportation, in 2014.