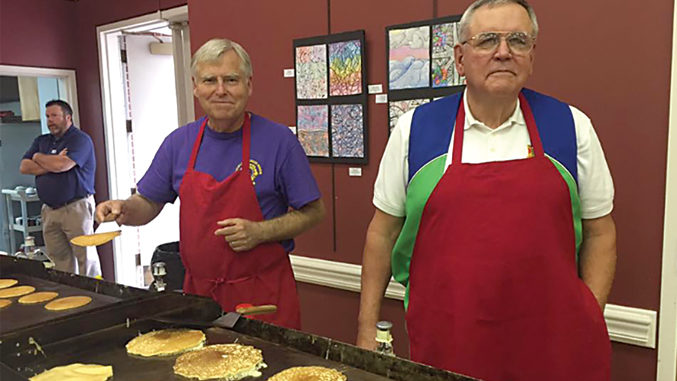 Submitted by Bowling Green Noon Lions Club
The Lions Club is the world's largest service club organization. With over 1.35 million members and 46,000 clubs worldwide, Lions work to improve communities and make a difference in the lives of young and old alike. Founded in 1917, Lions may be best known for fighting blindness, a work that continues to this day here in Warren County through the efforts of several active Lions clubs that meet at various times and locations around the county.
Established in 1931, the Bowling Green Noon Lions Club gathers weekly on Tuesdays for lunch meetings at Cambridge Market. The group raises money all year long and hosts several large fundraising events each year, including the Labor Day Run for Sight 5K/2-mile Walk (celebrating its 29th year this September), an Election Day "Beans and Cornbread" meal, and Pancake Day, which celebrates its 68th anniversary this month. Proceeds from those events fund projects to provide free eyeglasses and eye surgeries to the residents of Warren County who need them most. The club's slogan, "A Brighter Vision for Bowling Green!," was adopted at its 75th anniversary several years ago and still rings true to this day.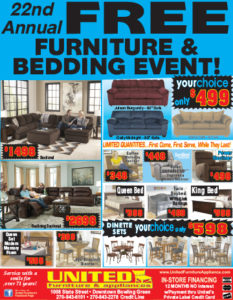 This month features Pancake Day, a great community event that brings people together in a wonderful show of support. Yearly since 1950, the Bowling Green Noon Lions Club has had the privilege of hosting the event as one of its major fundraisers. This year, the 68th annual event will take place Tuesday, February 13, at the Presbyterian Church, located at the corner of 10th and State Streets, from 7 a.m. to 2 p.m. and 3 to 6 p.m. For breakfast, lunch, and supper, Lions club members serve pancakes fresh off the griddle, using a recipe that has been kept secret and under tight security within the club's ranks since the days President Dwight D. Eisenhower was in office. Members of the Lioness Club sell sausages on site, and a silent auction is hosted to raise additional funds. Tickets cost only $5 each, so it's one of the best bargains in town. Club members who volunteer to serve that day want to thank the community for its generous support over the years by providing a delicious meal for a competitive price, with an all-you-can-eat guarantee.
Anyone interested in purchasing tickets to the event or in joining the club can contact Teresa Hart, BG Noon Lions Club President (916-837-0691), Bill Carter (william.t.carter@insightbb.com), Jack Wright (jack.wright54@gmail.com, 270-991-5457), Pam Elrod (270-843-8074) or Sam Kirtley, III (skirtley3@aol.com, 270- 779-5671).
The BG Noon Lions Club – as well as clubs in all corners of the globe – strive to meet Helen Keller's challenge, issued in the early years of the organization, to "become knights for the blind in the battle against darkness!" To find out more at about the international organization, go to www.lionsclubs.org or go to www.facebook.com/BgNoonLionsClub to find out more about the BG Noon Lions Club.