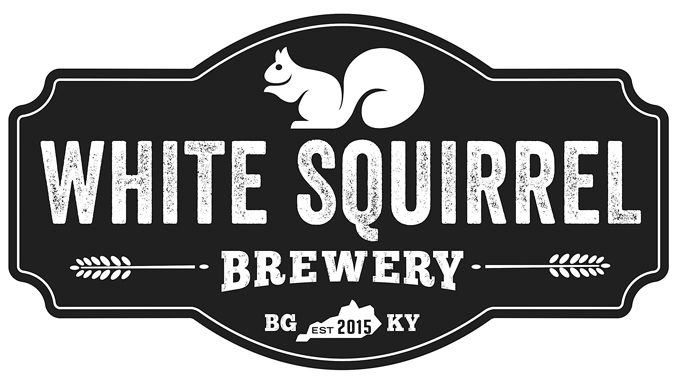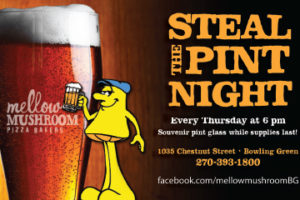 by Josh Helton
New year, new beer. Let's kick off 2018 with some sweet local breweries who pound out awesome beers year round. Some of these are within the "Southcentral Kentucky" area, while others on this list are not, but have no fear because they are all Kentucky breweries, so none of them are too far out of reach. If you find yourself in the area for any other reason, you are simply passing through on your way in or out of town, or even feel like making the trip specifically for the breweries, these guys will hook you up with the goods.
First up on the list is White Squirrel out of Bowling Green. Named after the oddly colored squirrels native to the area, this little spot has been opened since 2015 and has put out a few impressive beers in that time. They've got a Pale Ale, a Kolsch, and a Nut Brown Ale available year 'round, but make sure to check out one of their many specialty brews they put out from time to time in their onsite bar, including a Jalapeno Kolsch and a Blueberry Kolsch. Their year, round beers have recently been made available in cans in local stores, so you don't have to visit the actual brewery in person to try their signatures, though I definitely recommend it since the food menu they have is phenomenal.
Next up is Dry Ground, the first brewery in Paducah, which opened in 2014. The name came from a bottling plant back that flooded back in the 1930s, and the owner declared that if he ever reached dry ground, that is where he would build his new bottling plant. This is the location of Dry Ground Brewery, which decided honor the name some 75 years later. They brew a full selection from the '37 Flood American IPA (yes, that same flood) to the Wheelhouse Wheat to the Rapture Imperial Stout. This brewery does distribute kegs to bars outside of Paducah, so you still may come across something from Dry Ground even if you aren't in the area. I'd seriously consider trying it if I were you, since they've done pretty well brewing some legitimately tasty beers in the last four years.
Moving up to Lexington you'll find West 6th, which, as you may be able to surmise, is located on West 6th Street in Lexington. This brewery was founded in 2012 and has released some seriously popular beers that you can find in cans at your local Kentucky liquor stores as well as on draft in many restaurants across the state. Their flagship beer, West 6th IPA, is a classic "sessionable IPA" meaning that you can grab a 6 pack (or more) and head out to any friends backyard and hang out and drink a few without feeling weighed down or too full. Their actual location and taproom is really open and gives off a relaxed and inviting vibe that anyone in town and into craft beer should stop by to check out.
Another Kentucky brewery able to make a name for itself both locally and distantly is Against The Grain in Louisville. This one is different than many others in that they pride themselves on constantly brewing different beers and don't make it a point to go back and remake beers they've already made. The ever changing, massive list of brews coming out of ATG is impressive on its own, nevermind the fact that all of these beers are in their own right, exceptional. Many of these can be found in cans across the state including, but of course not limited to, Brown Note, a fantastic brown ale named after the specific note that when heard causes loss of certain bodily control, the 35K (and its body double the 70K), a strong (and stronger) milk stout, and Citra Ass Down, a superbly popular pale ale focusing on citra hops, which give it an awesome punch of citrus fruit flavors.
Now that that run-on sentence has finally ended, so too can the roundup of local breweries. If you find yourself at any of these (or any other) local breweries, be aware that you're in good company. The people who are a part of the beer scene in Kentucky are, in my experience, some of the most down to Earth and cool people I've come across, so make sure you treat them well because if you're into craft beer, they're the reason why.