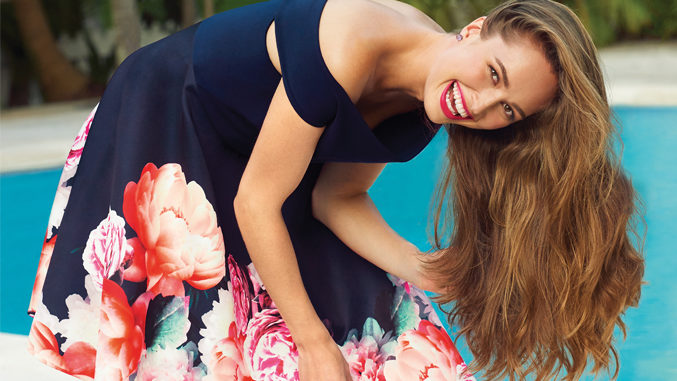 by Nicki Smith
New Year's Resolutions – we have all made them, we have all tried desperately to stick to them, and, let's face it, we have all broken them. Resolutions are like diets, they never work. But here is one that is totally doable… this year resolve to elevate your fashion image. Break out of your fashion rut, but do not become a fashion victim.
Remember looking at old photos and wondering, "Why did I wear THAT?" We have all fallen victim to fashion trends rather than styles. Your tastes, lifestyle choices and body shape all change over time, and something you once thought was perfect no longer is.
The following are some 2017 trends I hope we bid goodbye to in 2018…
Ripped jeans
Tee shirts with random slogans
Lace-up bodysuits
Cold shoulders
Pajamas as daywear
Kitten heels
Chokers
Now let's look forward to 2018 and set some new fashion goals.
Choose quality over quantity. Splurge on one fabulous piece of clothing instead of five mediocre pieces that will fall apart; that's how you build a wardrobe.
Dress for the size you are right now, not the size you used to be or plan to be; buy what fits. That is the most flattering look of all!
Don't forget alterations. Get your pants hemmed, waists nipped in and sleeves shortened. Tailoring is the key to achieving your best look.
Never say never; we all fall into this trap. We get stuck wearing the same few items of clothing over and over. Say yes to new colors and styles to look fresh and young.
Stop saving your "best" clothes; what are you waiting for? Wear your good pearls to the grocery, the cashmere sweater you love to the movies, the ruffled silk blouse to dinner with friends. Take pleasure in your clothes.
Add one more layer. You may be wearing a white tee and jeans, but you can take your look up a notch by simply adding a black leather blazer, long grey faux fur vest or red fringed poncho.
Don't forget that finishing touch – add accessories. You truly make your own style with your accessories. Gold, silver, pearls, studs, hoops; layer necklaces; stack bracelets. Have some fun.
Here's to a fashionable 2018!!
About the Author:
Nicki Smith has been in the fashion industry for 35 years. She is the owner of and buyer for Pappagallo, located at 2020 Scottsville Road in Bowling Green (The Pines Shopping Center, next to Chico). She is also available for in-home closet makeovers by appointment.