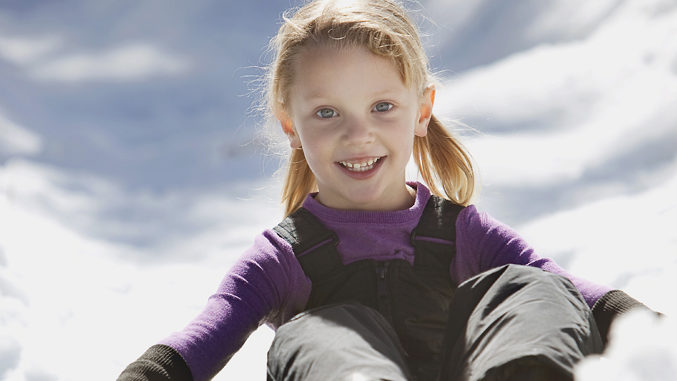 by Dr. Mandy Ashley DMD, MsEd, MS
I am super excited about 2018! As each year goes by, I see the parents in my practice taking a more and more active role in preventing childhood tooth decay. I love the questions parents ask about how they can get more involved in preventing cavities. It's been great to see families taking a more assertive role in parent-led brushing, introducing flossing, switching out juice for water in a cup and limiting sugary snacks. Kids benefit greatly when parents are my "behind-the-scenes" everyday partners in preventing decay! It's a team approach, and I wanted to share some of my best tips so that you can start 2018 with the best chance for a healthy smile for the children in your life.
Here are three oral health goals that you can try out with your family…
Make brushing happen twice each and every day. This is the most reliable way to make sure your child has the best chance at excellent oral health. Many families brush in the morning before school and then again at night. If the morning gets too rushed and you miss the chance to brush, don't give up! Just get the brushing in when the kids come home from school. The number of times fluoride-containing toothpaste touches the teeth is related to the amount of cavity protection you are giving your child. So if you miss one opportunity to brush then just create another opportunity, like after-school-brushing. Your child's dentist can advise you on when to start using fluoride-containing toothpaste.
Supervise brushing to make sure the teeth are getting cleaned properly. I love when parents say their kids like brushing! It's fun when toddlers and preschool kids get excited about brushing and try to brush their own teeth. But if your child brushes their teeth themselves and does not get re-brushed by an adult, you are taking a much greater risk for tooth decay. Kids often miss the most important parts of the teeth, like the gum areas and the tongue-side of the molars. Kids often avoid brushing their top front teeth near the gums because it tickles or it's hard to hold the brush there. That's why I ask parents to go back in and re-brush after their children brush their own teeth. Parents can develop a routine like front top teeth, top back, lower front, lower back teeth and then stick with it to make sure each surface gets brushed each time. Do you wonder if your child is brushing adequately? If it doesn't gross you out, do what I call the flashlight test. Let your child brush his or her own teeth. Then get out your cell phone flashlight, lift your child's lip and look at the gum line of the upper front teeth. If you see a sticky, fuzzy, yellow film on the teeth, your child is missing a lot of areas and you can jump in to help!
Try something new – bring the fun at brush-time! Working in the dental field, I get a lot of cool new products and exciting brushing aids. I field test many of these on my own kids so that I can see what could make brushing and flossing more fun and interesting. There are MANY great cell phone apps that you can download to help guide kids through a 1-2 minute brushing session. There's the free Brush DJ and the free Brush Teeth-Toothbrush apps to try. Sometimes flossing your child's teeth can feel like tying your fingers into knots. I've found the "Gumchucks" product on Amazon to be a fun way for flossing to happen, and it's pretty easy for my 6, 8, and 10 year olds to hold. We really like Tom's strawberry fluoride toothpaste at the office for its very mild taste and it's low bubble-forming formulation. A lot of kids enjoy the Crayola toothpaste with it's cool crayon-shaped tube; this is a great way for parents to control how much toothpaste goes on the toothbrush, and it tastes great too. Sometimes just giving kids a choice between two toothbrushes and two different toothpastes can increase their willingness to be brushed.
We all want to give the children in our lives the best chance at a healthy, happy future. Take the first step today and make a game plan for your child's smile. It's a New Year! Make 2018 the year that you give your child the best chance at a lifetime of healthy smiles!
About the Author:
SKY Pediatric Dentistry is located at 727 US-31W Bypass, Suite 101 in Bowling Green, KY 42101. With 18 years experience, Board Certified Pediatric Dentist Dr. Mandy Ashley and her team provide modern, fun dental care for all children as well as adults with special needs. We now have a second office location in Hopkinsville!
Please visit our website www.skypediatricdentistry.com, email info@skypediatricdentistry.com or call 270-715-5437 for more information on both the Bowling Green and Hopkinsville practices and to schedule an appointment for your child. Like SKY Pediatric Dentistry on Facebook and participate our awesome contests with GREAT prizes including Brushing Puppets, Pizza Parties, iPads and MORE!