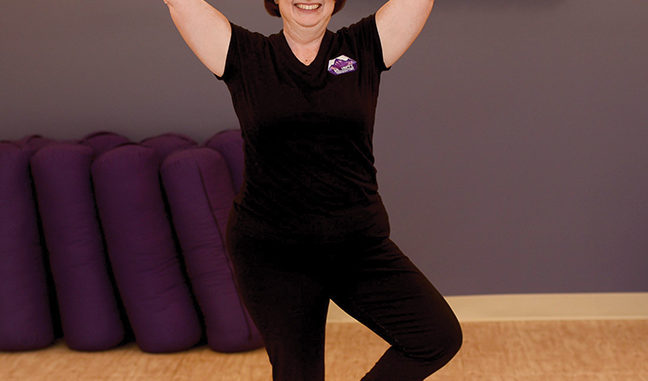 As spring arrives with its beautiful flowers and budding trees, pollen and allergens in the air may leave you fatigued with watery eyes, sneezing, coughing and experiencing a scratchy throat. If you already have asthma, this time of year can be especially uncomfortable for you. Even if you do not have any major breathing issues, we can all stand to enjoy better breathing. There's no need to suffer – you have a local Himalayan salt cave that can help! Also known as halo therapy, time spent in the salt cave is time well spent.
What is it and how does it work?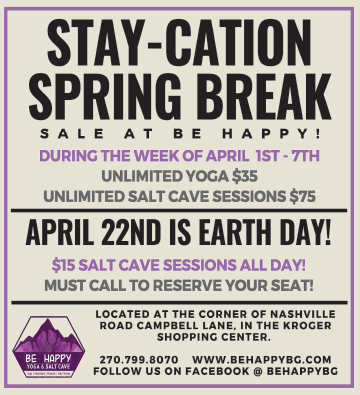 Our salt cave is a manmade cave filled with six tons of Himalayan salt! There are salt rocks made into the walls and mixed into the ceiling and loose, finely ground salt on the floor that almost feels like sand! During a session, a generator blows salt and minerals into the room. Halo therapy or salt therapy is a treatment that involves inhaling salt particles and is beneficial to a number of respiratory and endocrine conditions. Breathing in the salt air does not affect blood pressure; if anything, your time in the salt cave may decrease your blood pressure due to the wonderful stress reduction you'll experience. This can be compared to time spent at the beach – you know your blood pressure doesn't increase when you're at a beautiful beach breathing in salt air there!
The process dates back to the 11th or 12th centuries when people would visit Eastern Europe's natural salt caves to heal their ailments. In the 1840s, Dr. Feliks Boczkowski, a Polish doctor who was treating miners, started to study salt's medicinal properties. He had noticed that while coal miners were plagued with many respiratory problems, salt miners were healthier and had clear lungs. Near Krakow, Poland, he founded the first salt clinic. Today in Europe and Canada, salt caves are reimbursed by insurance because of the recognition of the medicinal benefits of the salt caves.
Our salt cave was built by Dr. Margaret Smiechowski ,who is from Poland and has lived in Vermont for the last 20 years. Margaret has extensive education in both traditional and complementary medicine. I asked Margaret how she had the idea to build the salt caves and she said, "I woke up from a dream, and I knew I had to do it." Her purpose in the salt caves is to have the ultimate healing experience of your dreams!
Today you don't have to trek all the way to Europe to have the benefits of a salt cave – we built one just for you, conveniently located in the Kroger shopping center at the corner of Campbell Lane and Nashville Road. Be Happy's salt cave was originally built for stress reduction to compliment the yoga classes as well as the treatment rooms, but we immediately heard from our clients on the great benefits they felt with their sinuses and improved breathing!
Owner Doug Polk used to suffer from chronic sinusitis – coughing, clearing his throat and nose – but since we opened the salt cave, he no longer suffers from that uncomfortable and annoying condition. He jokes that the cough drop industry will be going out of business since he no longer has a cough drop in his mouth 24/7! Another client, who wishes to remain anonymous, said she has had issues with insomnia and poor quality sleep. She wears a device that tracks her sleep, and on the days that she has done a salt cave session, her amount of sleep and quality of deep sleep greatly improves.
At home Himalayan salt maintenance
You may want to take some salt home for maintenance of the benefits of your time in the salt cave. We carry authentic Himalayan salt lamps and edible salt, all deeply mined from the Himalayan Mountains. Having a salt lamp especially near your bed where you'll hopefully spend at least eight hours allows the benefits of the salt to continue, and it doesn't have to be lit to still be of benefit. Shop our studio for the best selection of unique lamps and salt products. Salt in its microcrystalline form has antiseptic, antibacterial, antifungal, and antiviral effects. The salt helps cells consolidate inflammation and mucus so your body can get rid of it. While not a cure, people with asthma, bronchitis, allergies, cystic fibrosis, psoriasis and general skin inflammation show major improvements after salt treatments.
Happening this month!
Spring break is a great time to check out the salt cave, so we'll be offering a Stay-Cation special the first week of April! So many people come in daily saying, "I've been meaning to come here," and they leave feeling so good that they finally did come in! Himalayan salt cave sessions start on the hour and you must arrive about 10 minutes before the hour to get settled with your comfy salt cave socks and into your zero gravity recliner. Just lay back, relax and breathe. Call us today to book an appointment for yourself or to rent out the whole cave for a group of ten! Be Happy, Breathe Easy!