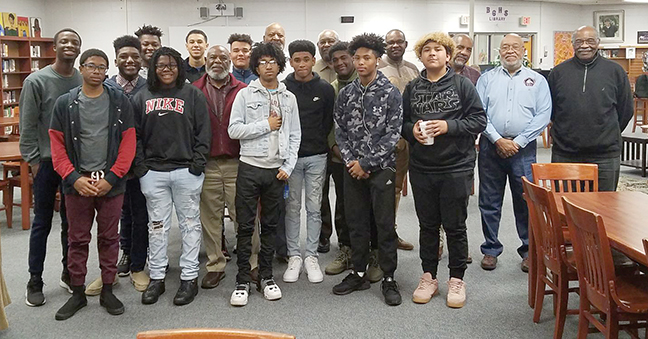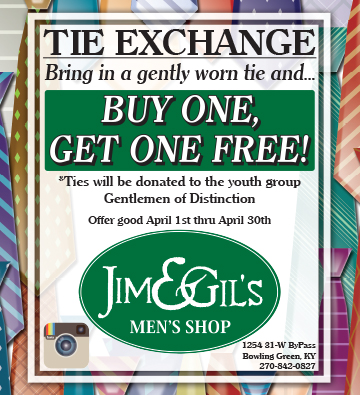 Jim & Gil's is making April "Tie Exchange Month." We are collecting gently worn ties to benefit the local youth organization Gentlemen Of Distinction.
It all started with The Breakfast Club, a group of retired African American men with professional backgrounds ranging from engineers to educators to GM retirees. The group was looking to stay involved in and contribute to the community. They learned of a mentoring opportunity at Bowling Green High School, and in September 2018 began sharing work experiences and life lessons with a group of young men who are mostly from single mother households.
One of the topics covered in this group is dressing and presentation. The young men learned that the necktie is a symbol of formality, a symbol of belonging to a particular group and even a symbol of a man's personality. In our society, professional men have worn ties to set themselves apart. This is all part of passing on to younger generations the importance of taking pride in dressing and presenting oneself. This is why Jim & Gil's supports Gentlemen Of Distinction!
Jim & Gil's has been dressing men in Bowling Green for 55 years from our location at 31-W By Pass. Specializing in formal and semi-formal clothing has always been our focus. Trust Jim & Gil's for quality clothing and the best customer service in town!