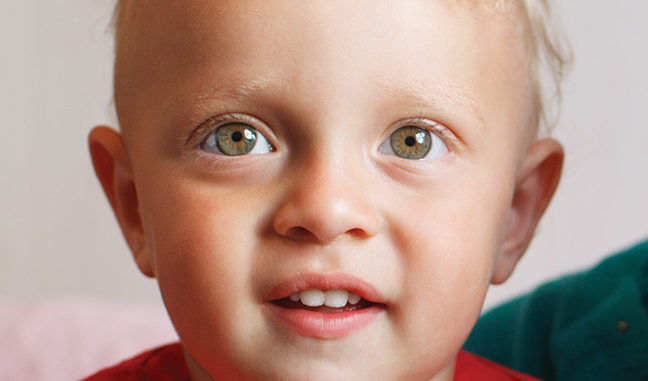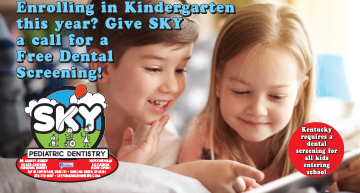 I'm making plans this spring to return to Philadelphia for my 20th year reunion at the University of Pennsylvania School of Dental Medicine. I was very young when I graduated from dental school, and after graduating, I headed off to northern Alaska to work with the Inupiaq tribe and establish a community dental clinic that people felt comfortable going to for preventive care, and not just extractions. Over the 11 years that I lived in Barrow, Alaska, I helped to change the perception of dental care from an "Extraction Clinic" to a "Prevention Program" with hands-on education and dental disease prevention.
Dentistry has changed so much during the past 20 years. Today there is an even greater focus on making the dental experience fun and pleasant for very young children. As a pediatric dentist, I know that so many people form their opinions of dental care when they are very young, so it is very important to make the early dental visits as fun as possible!
The American Academy of Pediatric Dentistry and the American Academy of Pediatrics both recommend the first dental visit by age one year. This is the best time to establish your child as a patient of record at a dentist office. Many new parents are unsure of what happens at the dentist with such a very young child and if it's really necessary to begin dental care so early.
The first dental visit at a pediatric dental practice is very different from what you may experience during your own dental check ups when you hop into the chair, open up, and the scraping begins. Your baby's first dental visit is geared towards education and identifying risk factors. The actual dental examination typically lasts less than two minutes. The majority of time is spent talking and finding out if there is anything that is going to put your child at a higher or lower risk of future cavities.
Dentists who see very young children are working to reduce the statistic that cavities are the most prevalent chronic disease in children. More than 28% of children have dental cavities by the time they reach kindergarten. That was one of the main reasons why Kentucky law requires all children entering kindergarten to have had a dental screening no later than January 1 of the first year that a five or six year old child is enrolled in public school.
You might be wondering what occurs at a baby's first dental visit. Here are a few examples…
1. Getting Comfortable at the Dental Office -Most of all, we want your child to have a good time at the dentist. We understand that many young children associate any healthcare visit with a "shot," so we want to give your child a healthcare experience that's fun and pain-free. Letting kids play in a jeep or playhouse while parents talk can help with this "desensitizing experience" and can make future dental visits more pleasant.
2. Complete a "Caries Risk Assessment" – This is where the dental professional asks a series of questions to identify your child's risk for future cavities. We also identify any "protective factors" like using fluoride toothpaste and making sure young kids get adult-help with brushing.
3. Gentle Tooth-Brushing Demonstration -Most parents do not innately know how to brush baby teeth. Add to that wiggly behavior and taste aversions and it can be extremely challenging just to get the toothbrush in the mouth of a toddler. The dental team can demonstrate how we brush young children's teeth with a "lift the lip" and gently "pull back the cheek" approach.
4. Dental exam with a lighted mirror and identification of teeth present, stained areas, high risk areas, cavities, and an assessment of the mouth and gum tissues. We also discuss how habits like using a pacifier and thumb sucking can change the position of the teeth and jaws. If there are non-nutritive sucking habits like pacifier use and thumb or finger sucking, the dental team can give you suggestions on how to cease these habits.
When you schedule your child's first dental visit before their first birthday, you are getting out ahead of cavities and dental problems. Your child's dental team can help identify potential problems and design a solution that will work to reduce your child's risk of decay. Early dental visits prevent cavities and can help your child achieve a lifetime of healthy smiles!
-by Dr. Mandy Ashley DMD, MsED, MS
About the Author: Dr. Mandy Ashley DMD, MsEd, MS is a Board Certified Pediatric Dentist and owner of SKY Pediatric Dentistry. SKY Pediatric Dentistry is located at 727 US-31W Bypass, Suite 101 in Bowling Green, KY. With over 19 years experience as a dentist, Dr. Ashley and her team provide modern, fun dental care for all children as well as adults with special needs. You can visit the website www.skypediatricdentistry.com check us out on Facebook, email info@skypediatricdentistry.com or call 270-715-5437 for more information on the practice and to schedule an appointment.