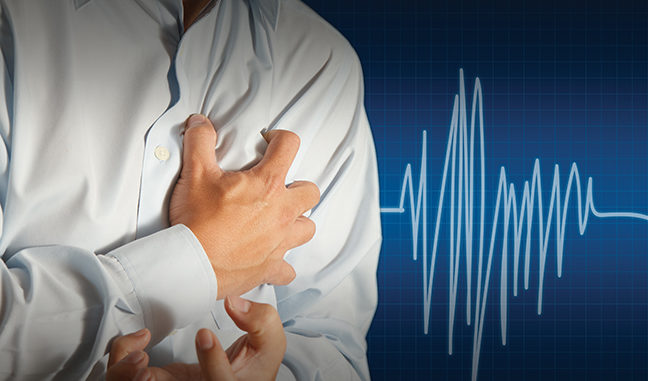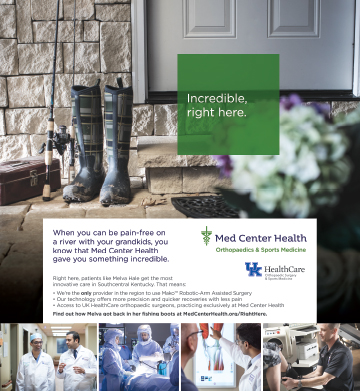 If you or your loved one is experiencing chest pain or other heart problems, you want to know that the very best care is available close to home. The Medical Center cardiac care teams are focused on saving lives, preventing irreparable heart damage and improving the quality of life for heart disease patients through education and support.
Did you know….
The Medical Center at Bowling Green is the only hospital in south central Kentucky to be designated as a Blue Distinction Center+ for Cardiac Care by Anthem Blue Cross Blue Shield. This recognition is for high quality patient safety, outcomes, and cost effectiveness.
The Medical Center is Bowling Green's only Accredited Chest Pain Center with Primary PCI. The Chest Pain Center team is on call day and night. Every department from EMS to the nursing staff follows stringent protocols to ensure patients receive the best care possible during the critical early stages of a heart attack. The time it takes for a heart attack victim to go from the ER to having an artery unblocked in the Cath Lab is consistently faster than The Joint Commission's established national benchmark.
Med Center Health's cardiothoracic surgeons are consistently ranked among the best by the Society of Thoracic Surgeons. This includes several areas, such as fewer complications, less blood usage, and less time in the hospital.
The Medical Center at Bowling Green has the area's only open heart surgery program. Board certified surgeons lead The Medical Center's heart team, providing 24-hour emergency intervention for open heart surgery, while an extensive network of interventional cardiologists provides balloon angioplasty and cardiac stenting.
The Medical Center at Bowling Green is a teaching hospital. Cardiac Fellows are trained at The Medical Center, bringing a higher level of care to our patients.
Education & Support
As part of Med Center Health's commitment to patient well being, we offer a variety of services to help our heart patients and their families get the knowledge and resources they need.
The Cardiovascular Nurse Liaison understands the concerns patients and their families have before, during and after heart surgery. The liaison is available to answer any questions patients, families, physicians and others may have.
The Heart Failure Educator is available to help patients diagnosed with heart failure understand what their diagnosis means and how to monitor and manage their condition to maintain the best quality of life.
The Cardiac Patient Navigator helps many Medicare patients find their way through the sometimes complicated and confusing journey of having multiple doctors and diagnoses as a heart patient. The Cardiac Patient Navigator helps patients who are most at risk for readmission to the hospital after being discharged get the care and resources they need.
To learn more about cardiac care at Med Center Health, visit MedCenterHealth.org.
[NOTE TO SOKY HAPPENINGS: IF POSSIBLE, INCLUDE THIS AS A SIDEBAR]
Always call 9-1-1 at the first sign of a heart attack. Do not attempt to drive yourself or someone else who is experiencing chest pain to the hospital. Precious minutes and heart muscle can be lost that could otherwise be saved by first responders.