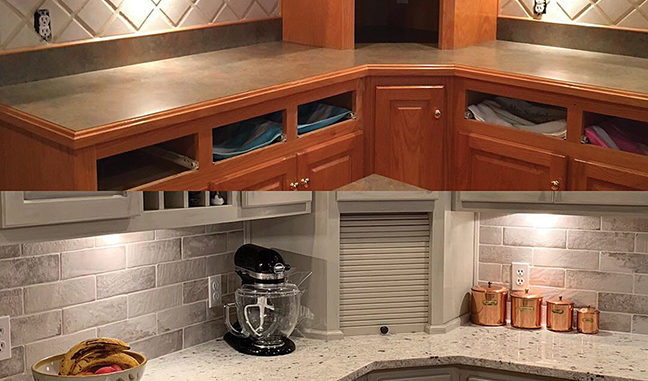 What started as a hobby and bit of friendly girl competition about five years ago has evolved into a full-blown furniture makeover adventure. Leeza's Stuff has become a popular source for all of your unique furniture (and more) needs. With a keen eye for craftsmanship, Leeza has invested in quality pieces for every room in your home. You'll find a variety of storage pieces, dining options, and accent furniture, along with small décor items that are a great way to really personalize your home. Your adventure might even start by asking Leeza to keep an eye out for a certain style or specific line as she's out treasure hunting! See it all at Leeza's Stuff, located just a short drive outside of Bowling Green on Cemetery Road (Hwy 234) just across the Allen County line at 6177 Cemetery Road Spur.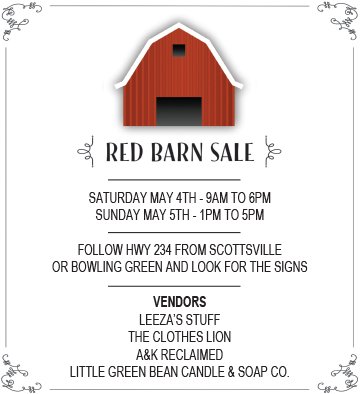 After a bit of nudging from satisfied furniture customers, Leeza has expanded her business and is now featuring cabinet refurbishing. Don't make the mistake – and incur the expense – of tearing out perfectly workable, functional cabinets because you want a new look! Update your old cabinets and get a whole new look with a contemporary paint makeover. Visit Leeza's Cabinets on Facebook for more information and to request an estimate.
If you just can't wait for the Red Barn Sale on May 4, come see a selection of Leeza's work at Gypsy Moon Marketplace on April 26 and 27.
These are the testimonials that will go with cabinet pictures:
"I LOVE our kitchen cabinets! Leeza's expertise in selecting color resulted in a beautifully blended scheme of our existing tile, floor and countertops. She was able to make our dated oak cabinets come alive!" – Kimmy Stoffer
(This testimonial matches the cream cabinets with sink at angle in corner and paper towel dispenser just to the right of sink)
"My cabinets are beautiful! They have brought a lightness and newness to my outdated oak kitchen. Leeza knows her cabinet paint! I am so happy with the outcome!" – Jan Reynolds
(This testimonial goes with the split picture, showing the before oak on top and painted cabinets on bottom)