Yikes! Can you believe only 13 weeks remain in 2018? Instead of thinking ahead to plan for your 2019 resolutions, how about making these last 13 weeks the foundation for your preparedness plan? If once every couple of weeks you accomplish one organizational or preparedness task, imagine the peace of mind you will have entering a new year. And just think – all of your 2019 resolutions can be about losing weight and being nicer, and who doesn't need both of those things?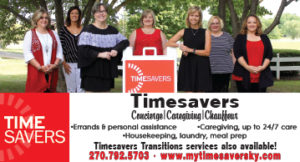 Here are some suggestions for your fourth quarter body of work in 2018:
October 1: Do you know all of your spouse/parent/significant other's user IDs and passwords to accounts? If something happens to them, will you have an inkling how to access insurance information, bank accounts, emails, etc.? If not, now is the time to make that list. However you feel it best to store it – electronically, digitally, or hard copy – make certain at least one other trusted family member or advisor knows how to access this information.
October 15: Do you have an up-to-date Durable Power of Attorney, Living Will, Health Care Surrogate, and Last Will and Testament? So often we fail to update these vital documents and suddenly realize the copy we pull out of the safe deposit box has named a guardian for our children. And our children are in their 40s! So, let's get those puppies updated!
October 29: Does your family know all of your medical history and physicians, including specialists? Let's make this week an easy one and just make a simple list of any doctor, whether primary care or specialist, who has provided treatment over the last ten years. While you're at it, let's make sure to have the contact number and the go-to office person who always has your back! A quick rendering of major illnesses and surgeries will get the ball rolling when you or someone on your behalf needs to provide a medical history. While not exactly simple, a list of medications and dosages can also be very helpful.
November 12: Let's have a little fun for Thanksgiving! Have you ever recorded the story of how you and your spouse or significant other met? Have you ever told the tales of your children's births? What about the biggest snowstorm you experienced or the time you survived a hurricane or tornado? Favorite holiday ever? First job? What were your parents or grandparents like? These stories, anecdotes, and even myths, will have immeasurable significance for your family and will insure your story will always stay alive.
November 26: This is the time of year when it's important to make sure your home is protected for winter. Make certain the hoses are disconnected from outdoor spigots. Be prepared for inclement weather with a little bit of salt, a snow shovel, a charged flashlight, and lots of goodies in the cabinets that don't require cooking. Have the gutters checked out and cleared. Change the heat and air filters and have your HVAC system checked out. If you have a fireplace, make sure everything is good to go with the gas power and/or the chimney flue. Winter can be much more enjoyable when you don't have to worry about the heat going out or being stuck in the dark if the power is disrupted.
December 10: Documents, documents, documents! Where is the deed to your house? Do you have a cemetery plot or a columbarium niche? Where is the documentation for those things? Car titles? Warranties? Proof of ownership seems simple, but how often have you torn your house apart looking for that piece of paper you had put in the top drawer of the desk in the back room because you would know exactly where it was? Gather as much as you can in one place and, again, make certain someone you trust knows how to access these documents.
December 24: Okay, it's Christmas Eve and this week should be full of celebration, family time, good food and good fun. Enjoy and bask in the knowledge that you have done a number of really valuable things for yourself and your family. Of course, December 31 is right around the corner, and 2019 can be a year of even more steps toward true preparedness and peace of mind, but for now grab every precious moment the holidays will offer and hold on tight!
And don't worry – being nice to people and losing weight are always on the table!
-by Elizabeth Downing
About the Author:
Elizabeth Downing is Director of Outreach for Timesavers Concierge, Caregiving & Chauffeur in Bowling Green, Kentucky. A 1982 graduate of WKU, Elizabeth is also an attorney, but she found her passion in advocating and providing care for older adults and those with special needs. Elizabeth has written a book entitled Puddles of Perspective, a collection of essays focused on family, female empowerment, and teaching younger generations the value of intergenerational interaction. Elizabeth's blog, at www.mytimesaversky.com/blog, seeks to raise awareness of issues relating to aging and caring for aging loved ones, and to let people know they are not alone in the journey. She has completed a Certificate in Care Management from Boston University, and facilitates two family caregiver support groups each month.