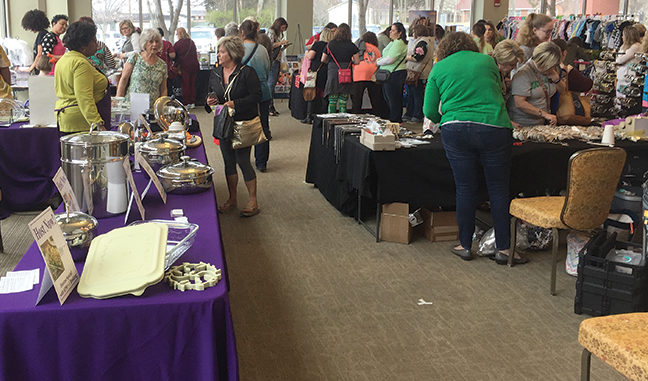 Who's ready to do some shopping? Join the fun on Saturday, November 3, between the hours of 10 a.m. and 4 p.m. at Knicely Conference Center, 2355 Nashville Road, in Bowling Green.
Admission to Girls Day Out is FREE, and those who come early have a chance to pick up some SWAG! The first 100 shoppers in line will pick up one of the Girls Day Out Swag Bags. Inside these shopping bags are some gifts from our vendors and sponsors as well as promos and information. If you miss out on the Swag Bags, there will be other opportunities for free samples and items from some vendors. Throughout the day we will draw for door prizes, but you do have to be present to win – so stick around! Just remember to register at the DJ booth when you arrive to be eligible for these incredible door prizes. We will be giving special prizes through "like & share" contests on our Facebook event page. Be sure to watch for those as well!
Excitement
You have parked, made it inside, and the excitement is building as a crowd has gathered for the doors to open. You anticipate the great items and services just inside those doors. Music is already drifting out of the ballroom as Scott and Jerilyn of Power Blast Events feed the enthusiasm. Once the doors open you will feast your eyes on a great number of vendors just waiting to meet you and share their products with you. Many vendors have handcrafted items, like candles, bath products, men's ties, jewelry, home décor items, even sock monkeys and more! Don't miss ou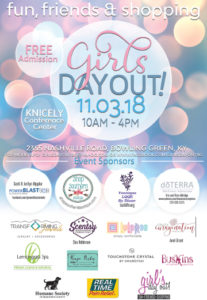 t on the elegant clothing items from the great boutiques set up, including plus size clothing options. You will have the opportunity to order personalized items, but if you do that, please get their business card or contact information to follow up with them about your item. New to this event is Bluegrass Vineyard who will have bottles of wine for sale. There will also be some direct sales vendors where you can purchase or order things like essential oils, make-up, items for the home and more. And be sure to visit the Nothing Bundt Cakes booth to sample their delicious cakes. They will have some packaged and ready to go! Remember to treat yourself with a chair massage to ease those sore muscles from all the shopping.
Make your rounds and enjoy visiting with all our great vendors. We have over 75 vendors setting up so there should be something for everyone. As you browse these vendors, you might be able to pick up samples or test some products. This is also a good opportunity to chat with the vendors and learn more about their products or company. You might even find a business you want to join!
The vendors have worked hard preparing for this day. They have gathered and made. They have loaded, hauled, and unloaded. They have designed and assembled eye-catching displays – all for you, their loyal shoppers. Supporting Girls Day Out and the local vendors puts money back into the local economy…and nets you some remarkable items!
Family experience
And Girls Day Out isn't just for the girls. There will be items for the entire family to enjoy. Gentlemen can find great gifts for their special loves, kiddos can find great gifts for their parents, and we all know the ladies have no trouble finding great deals for everyone. There truly is something for everyone!
Girls Day Out Event Sponsors
Please visit the websites of our event sponsors; without them, this event would not be nearly as successful.
Shop Southern Boutique – www.shopsouthernboutique.com
Younique by Diane Gresham – www.lashlife.org
Power Blast Events – www.facebook.com/powerblastevents
dōTERRA, Eric & Ellen Aldridge – www.mydoterra.com/thewanutspringsfarm
Don't Miss This Thrilling Event!
For more information, please contact Tina at GirlsDayOutBG@yahoo.com or visit our Facebook page at www.facebook.com/GirlsDayOutBG. Also, be sure to visit our Facebook event page so you can invite your friends as well.
Girls Day Out is a highly anticipated event! So, join the fun and browse our magnificent vendors on November 3 at Knicely Conference Center. We can't wait to see you there!
by Tina J. Comer