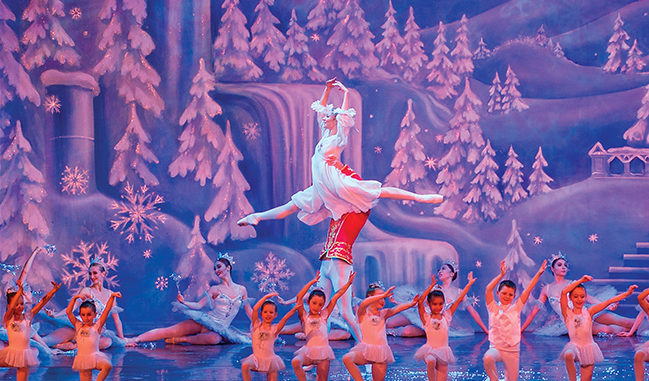 by Martha Madison
                  Beginning this month across the U.S. in 125+ cities, the Moscow Ballet will audition student dancers ages 6 to 18 for ancillary rolls performing side by side with the full Russian company. There are as many as 60 roles for young dancers including party children, mice, snowflakes, snow maidens, and more.
On Saturday, September 22, at 9 a.m., auditions will be held in our very own beautiful Southern Kentucky city of Bowling Green at the Dance Arts School!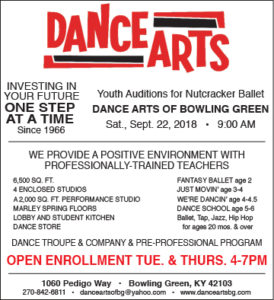 Ballerinas! Dust off your ballet shoes… find your black leotard… check your pink tights for runs and holes… go online and practice putting your hair in a bun!
Guys! You will need black ballet shoes… white t-shirt… athletic shorts! By the way, guys will always get special attention! Ballet historically is designed for the male athlete. Ballet productions need guys on stage to make the dancing powerful and appealing to the audience!
Rehearsals will be Saturdays or Sundays prior to the performance. Bring your soccer or other sport practice schedule with you to the audition! You do not want rehearsals to interfere with practice. You must to keep up with your sport practice! Ballet only looks easy, but it is not! You must be truly fit to attack the challenge of dancing.
Everybody! Mark your calendar! The performance will be Friday, November 23, 7 p.m. at SKyPAC !
About the Author:
Martha Madison began her career as a dance educator in 1966. She studied dance at Western Kentucky University and the University of South Florida. She is certified through Dance Educators of America Teacher Training School and is currently director of Dance Arts Bowling Green.