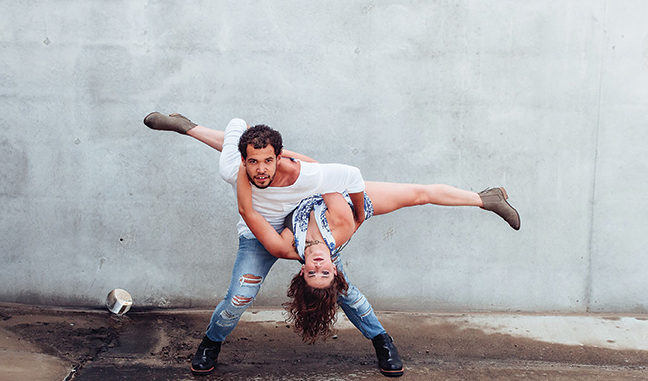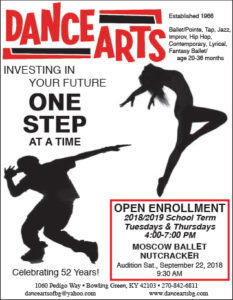 by Martha Madison
There is a myth among those of us whose destiny it is to be a dancer that even if your life's path will not provide the resources you need to pursue the "dream within you" there will be a moment in time when the art form will show itself! This summer, I witnessed this moment for two children who visited the Dance Arts booth at a Community Education event held at the Hot Rods Baseball Stadium.
Every summer, Community Education of Bowling Green hosts the "Stand for Children" event. The purpose of the event is to bring awareness to our community of the educational opportunities that are available for children and where to find them.
Now that hip hop has found its way into the commercial dance genre it has become very important in our class curriculum selection. My intention was to provide participation in a hip-hop jam session. Jam sessions will usually invite open participation particularly with "free-style" movement as its identification. Since our hip hop troupe "8 Count" was not available and all of the young adult members of our teaching staff were engaged in studies of their own, that left only the 72-year-old co-director of the Dance Arts School to "wing" it alone.
Ballet is the art form that this director is most passionate about, therefore "plan B" went into action! Our booth included a table with a wooden Nutcracker doll, two books open to pages showing children engaged in a ballet class, a portable ballet barre, and two 10-year-old members of SOKY Dance Ensemble (the Dance Arts pre-professional program) performing traditional ballet barre exercises.
The response was amazing!!!
There is was…!!! Live…!!!
BALLET CLASS !!!
You could see it…!!! Feel it…!!! Smell it…!!! Move with it…!!!
One 8-year-old little girl stepped forward with her eyes open wide with the expression of joy!
Her hands were tightly clasp as they might be at the first sight of presents under a Christmas tree.
"Can I touch the ballet barre?" she asked. We invited her to participate in a ballet barre exercise.
BALLET FOUND THIS CHILD ON THIS DAY!!!
A boy about age 12 quietly approached me. He pretended to be disinterested. Then he whispered, "I love to watch ballet!"
"I am here," I responded.
"It's not an option for me," he said with discouragement.
"Work hard at your academic studies," I said. "Engage in a sport, particularly martial arts. Keep watching ballet videos on your computer. When you sign up for your college courses find a ballet class. It is possible for you to dance!"
BALLET FOUND THIS CHILD ON THIS DAY!!!
I personally know the feeling of when ballet finds you. People often assume that, as director of a dance school, I have been engaged in a dance class since age 4. Ballet found me at age 15 in a movie theater audience when the prologue to "West Side Story" appeared on the screen!
THANK YOU COMMUNITY EDUCATION FOR THIS MEMORY!
About the Author:
Martha Madison began her career as a dance educator in 1966. She studied dance at Western Kentucky University and the University of South Florida. She is certified through Dance Educators of America Teacher Training School and is currently director of Dance Arts Bowling Green.