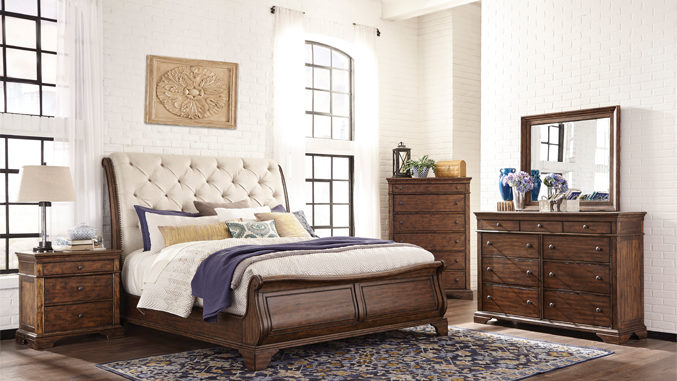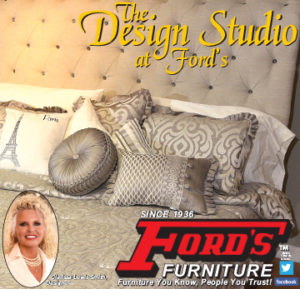 by Clarissa Smith
Ford's Furniture is proud to announce they will be a part of the Builders Association of South Central Kentucky's Home Expo 2018. What an honor, and with it comes a lot of excitement to share with the visitors and builders the looks and ideas for the upcoming spring. We will showcase the new Trisha Yearwood line by Klaussner Co., which offers a broad line of options. She has such a colorful and fashion forward line. Linen tufted headboards and fabric choices for sofas and night stands in a variety of designs. Our booth will not hold all the beautiful choices, so please stop in Ford's to view the end tables, coffee tables and several other looks that we can share with your through our catalogs. To view all her selections, you can also visit trishayearwood.klaussner.com.
While at the expo, please stop by our booth and see what we were able to give you a chance to view. Hopefully I can set some appointments to assist with your thoughts and ideas. Let me suggest as a designer that you pull out your calendar and mark the Home Expo on March 2-4 to your list of to dos. I don't think you would want to miss the opportunity to view all the looks from the Home Builders to our dynamic options of furniture. Allow us at Ford's Furniture to thank the Builders Association ahead of time for such a great event.
About the Author:
Clarissa Smith received her education from David Lipscomb University and Western Kentucky University in the field of design. A former visual merchandiser for Castner-Knott, she decorated on the side. She has decorated Parade homes in Fountain Trace and Covington Grove plus a wide variety of commercial buildings including Chandler Park, Chandler Assisted Living and Hospice along with several banks and doctors' offices. She has been employed as a buyer of accessories and the on-staff designer at Ford's Furniture for 14 years.