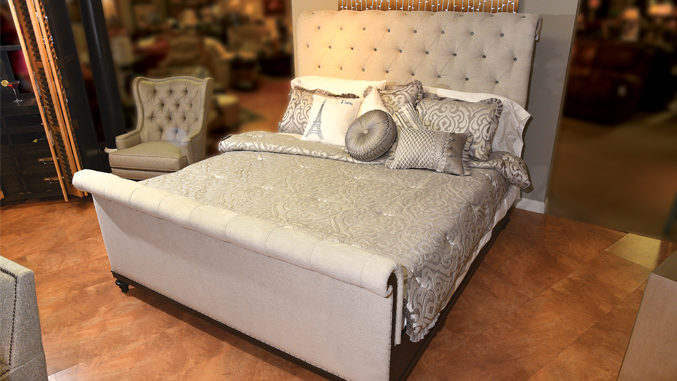 by Clarissa Smith
We often think of things that we enjoy in leather. Our first thought is we want it to last and be durable. Leather is our answer. Starting with leather boots, leather handbags and leather saddles.
Now, let's talk about leather furniture. We have established that leather is the most lasting and withstanding product on the market for many items, including furniture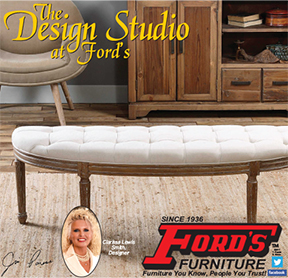 . Leather is available in many colors, grades and styles. Leather doesn't just come in brown as many people think. Also, leather is offered in king and queen beds, ottomans and chairs. Universal has a beautiful all-leather bed that can be matched up with two different nightstands, dressers and a chest. That is the beauty of doing a leather bed; you can mix and match pieces and it looks amazing. The tufted, heavy, warm look is such a statement. Fords has this bed in our bedroom gallery. Stop in and our knowledgeable sales staff will be happy to show you all the new looks from leather to fabric beds and updated accessories.
About the Author:
Clarissa Smith received her education from David Lipscomb University and Western Kentucky University in the field of design. A former visual merchandiser for Castner-Knott, she decorated on the side. She has decorated Parade homes in Fountain Trace and Covington Grove plus a wide variety of commercial buildings including Chandler Park, Chandler Assisted Living and Hospice along with several banks and doctors' offices. She has been employed as a buyer of accessories and the on-staff designer at Ford's Furniture for 12 years.