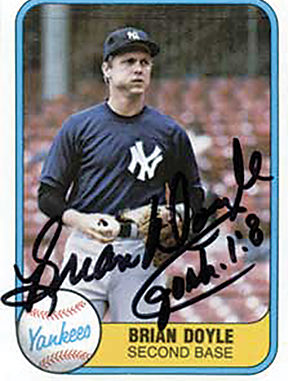 Caverna Independent Schools- Formation
Caverna Independent Schools was formed in 1950 went officials from the Horse Cave (Hart County) and Cave City (Barren County) met with Kentucky Board of Education to form Caverna Independent Schools due to low attendance because of low student numbers in the two community systems. Caverna is one of only two school systems in Kentucky that operates in two different counties; Horse Cave and Cave City share city limits.
For a short time, Horse Cave was named for the cave beneath its streets. From 1869-1874, Horse Cave called itself Caverna, but the inability to change the name of the train station forced the town to reconsider and change the name back to Horse Cave. Caverna was the name chosen for the new school system because both towns contained the word "Cave" in their names.
The school merger was not smooth and met with dissent from citizens. Horse Cave was in favor of the change, but Cave City was not, and several lawsuits were filed to prevent the new school system from being formed.
The school facility opened August 1957 and is located on 31W in Hart County. Caverna Elementary School is located on 31W in Barren County.
Caverna Independent Schools – Integration
On September 3, 1957, Caverna Independent School District became fully integrated. The Cave City Colored School and the Horse Cave Colored School were closed and those students sent to Caverna. The school did not escape the social and cultural change of that era, and many students dropped out. Despite the animosity between cities due to bussing students across county lines, the 1950 Caverna High School basketball team made it all the way to the state championship.
The leaders in the school merger and integration were Superintendent Ralph Dorsey and Board Members Wilson Edmunds (Cave City), W. Ray Scott (Cave City), W.S. Moss, Jr. (Horse Cave), Cleo Neville (Horse Cave), and Dr. J.T. Payton (Horse Cave). Schoolteachers were hired based on seniority, tenure, and student population ratios. Newton Thomas, former principal of the Horse Cave Colored School, was the first African-American to teach in a Kentucky integrated school. Wilbur Smith became the first principle at Caverna Junior High/Senior High, secceeding Roy Dickey Reynolds, who laid the groundwork for the newly combined schools
Throughout its history, Caverna Independent School Systems has graduated students who became major league players in sports and in life. Three of those players came from one especially talented family, the Doyles.
ROBERT DENNIS 'DENNY' DOYLE b. 1944
A native of Cave City, Denny was an all-round athlete playing all sports, but his main love was basketball. After graduating Caverna High School, Denny attended Morehead State University with a baseball scholarship. While assisting with a summer Little League Clinic with his coach, he was spotted by a Phillies agent who signed him up.
Denny was a second baseman who played for the Philadelphia Phillies (1970-1973), California Angels (1974-1975) and the Boston Red Sox (1975-1977). His career highlight was the 1975 American League Championship and the World Series; a heartbreak loss to the Cincinnati Reds.
BLAKE DOYLE b. 1954
Blake Doyle excelled in all sports at Caverna High School. He and twin brother, Brian, represented Caverna High School on the 1972 Kentucky State High School Championship team, rated by the Courier Journal as the best ever Kentucky high school team.
Immediately after graduating high school, Blake signed with the Baltimore Orioles organizations in 1972. He twice led his league in total hits, stolen bases and fielding percentages, earning his appearances on All Star teams, MVP honors, and a Majo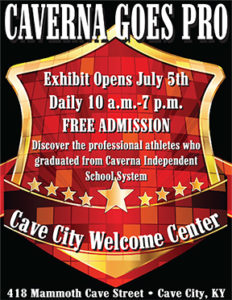 r League contract in 1976, playing for the Orioles and retiring from the Cincinnati Reds in 1980. He was named the Rockies hitting coach in November 2013.
 BRIAN DOYLE b. 1954
 As a high school athlete, Brian Doyle and his twin brother, Blake, represented Caverna High School on the 1972 Kentucky State High School Championship team, rated by the Courier Journal as the best ever Kentucky high school team.
Then next year, Brian played with the Texas Rangers and several other minor league teams until 1977 when he was called up to the New York Yankees organization. The Yankees dominated baseball in the late 70s. He played primarily as a second basemen. Although a reserve for most of his career, Doyle starred in the 1978 World Series for the World Champion Yankees that beat the Los Angeles Dodgers.
Brian played for the New York Yankees from 1978 to 1980 and for the Oakland A's in 1981. He continued his career as a major league scout, coach, and coordinator. In 1992, Brian was inducted into the Major League Baseball Hall of Faith.
In 1978, the Doyle brothers founded the Doyle Baseball Camp in Winter Haven, Fla., which has grown from 150 young players to over 75,000 in 27 years. Currently, Denny, Blake and Brian continue to operate the Doyle Baseball Academy.
The Caverna Goes Pro exhibit can be seen at the Cave City Welcome Center, 418 Mammoth Cave St., Cave City, daily from 10 a.m. to 7 p.m.