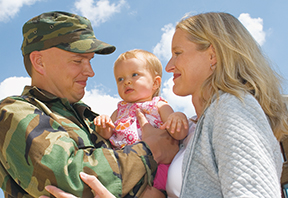 The gift of freedom
 submitted by Cherry Family Dentistry
The month, I was pondering what to write this article about, and then it came to me. I thought about all the many blessings that we as Americans enjoy every day. Our freedom of speech, freedom to practice the religion of or choice, opportunities to educate our children and ourselves. We have state-of-the-art technology in our homes and cars and so many other things that other countries don't have.
July especially is a wonderful time to reflect on these blessings as we celebrate our independence. This month, we celebra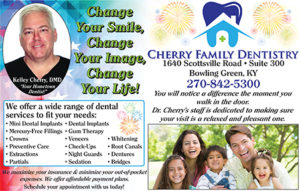 te democracy and we celebrate the American Dream. It is our country's birthday. Happy birthday, America! All these freedoms that we enjoy do not come free; they come at a price, a price that is paid for by the American soldier. So on this special occasion, Dr. Cherry and his family and his office staff want to take the time to honor these soldiers for all that they do to keep us safe. We realize that our soldiers don't get to call in sick when they don't feel well, and they don't get holidays off to enjoy with their loved ones. They sacrifice a lot, and so do their families. Some pay the ultimate sacrifice for freedom – their lives.
Our American soldiers make up the greatest military in the world. So, this Fourth of July, put that flag up and let it wave. Be proud to be an American, and remember the ones who make it all possible – our soldiers, our veterans and their families. We salute you, and we thank you for all you do for us.
GOD BLESS OUR TROOPS, GOD BLESS THEIR FAMILIES, AND GOD BLESS THE USA, THE LAND OF THE FREE AND THE HOME OF THE BRAVE!