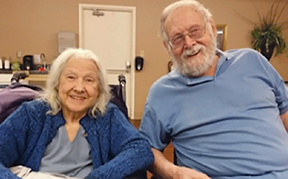 You're never too old… The trip of a lifetime
 by Don Franks
There comes a time in life when your "bucket list" is your main focus. Retirement years offer many a chance to do and see things they have been passionate about for years. It can be something small or, in this case we're about to hear, something quite big.
Marvin and Ellen Isan had been married for years. Ellen worked in investment banking on Wall Street, while Marvin was a certified public accountant in New York City. Even though life slowed down considerably for them upon retirement, their dreams continued to grow. That's why a few years ago, they both embarked on a series of cruises throughout various parts of the world.
"It was a dream come true and an experience we will cherish for years to come," Ellen said. "The scenery changed every day; the temperature changed each day. We had to pack clothes for all seasons of the year."
Shorter trips were also taken. One memorable tour was a cruise down the western coast of South America. As the ship sailed around the lowest point of the continent, known as Cape Horn, Marvin and Ellen swam in the ship's pool as it journeyed around the point. "We often say to our friends that we 'swam around the Horn,'" Ellen joked.
The return trip included navigating up the Amazon River and throughout many islands just off the continental coast.
One trip in particular was a world tour – leaving New York City on the infamous Queen Elizabeth cruise ship.
The round-the-world cruise began in New York and sailed south to central America. Sailing down through the Panama Canal and into the Pacific was the first part of the trip. The Isans remember seeing the wall of the Panama Canal out their porthole window, barely 16 inches away. They sailed to Hawaii and spent two weeks in Waikki, Oahu, Kauai, Maui, and the Kiribati islands. Not one weekend, but two whole weeks! It was here they both went "snuba-diving" in the Marine Park and fed lettuce and seaweeds to the rays, sea turtles and other tropical fish.
The exact route gets a bit sketchy from memory, but both Marvin and Ellen recalled many amazing adventures. Japan, for instance, was cold. "It was winter there," Marvin said. "So we had to change our clothing to enjoy sightseeing on land." It was here that they entered a shrine to view the "emerald Buddha". This was a single piece of emerald stone carved into the likeness of Buddha.
They also spent land excursions in Singapore and Hong Kong and Thailand. In fact, their ship was grounded for over a day due to repairs. That of course, offered more time for sightseeing and discovering things that were not on the original itinerary.
The couple enjoyed day-trips in French Polynesia and Subic Bay; Kuala Lumpur, Colombo, Mumbai, Dubai, Muscat, Aqaba, Sokhna, Marmaris, and Malaga.
Crossing the equator (more than once), they made their way to the southern hemisphere and Asia. They took land excursions in New Zealand and Australia.
In Australia, however, the weather was extremely hot…over 100 degrees! They both remember taking a very long bus ride into the countryside to see Uluru, or Ayers Rock. This is a massive sandstone monolith in the heart of the Northern Territory's arid "Red Centre." The elevation is 2,831 feet. It has a special importance for the local aborigine people, but it is also a place that many Australian people, and especially tourists, enjoy climbing.
"Marvin wanted to climb it – and he did," Ellen recalled. "Many people have difficulty climbing down." In fact, on that day, one person in their group was stuck on Ayers Rock. The bus driver had to rescue him.
The visit in Australia also included a tour of an underground opal mine.
Upon leaving, they sailed up the coast of Africa and through the Red Sea and Suez Canal. This carried them along scenic coasts of Ethiopia, Saudi Arabia, Sudan and Egypt.
One amazing visit in Jordan was Petra, a famous archaeological site in Jordan's southwestern desert. It contains tombs and temples carved into pink sandstone cliffs. One of the more popular structures is Al Khazneh, a temple with an ornate, Greek-style façade, and known as The Treasury.
"It was magnificent to see up close," Ellen said. "We walked a great distance to reach the site for photos. On the way back, Marvin took advantage of riding horseback due to the long trek. I, too, was given a horse, but no saddle. Quite a learning and challenging experience for me."
They also made a stop in Naples, Italy, one of the oldest continuously inhabited cities in the world. Many of the shops were closed on this day since it was the funeral of Pope John Paul II. They did manage to find a street-side shop where Marvin found a nice p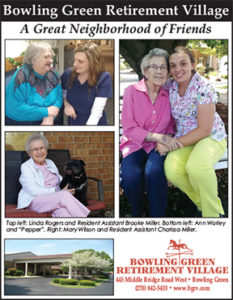 air of hand-made Italian dress shoes.
In Barcelona, they both enjoyed a farewell dinner in the Grand Royal Palace. One of the buildings, Saló del Tinell, is a ceremonial area built by King Peter IV. It served as the royal reception hall and it is also where Catholic monarchs received Columbus after he returned from America.
Before re-entering the North Atlantic Ocean, Marvin and Ellen's ship passed between Spain and Morocco. It was here they were able to stop and see the famous "Rock of Gibraltar." This is a monolithic limestone promontory located in the British overseas territory of Gibraltar, near the southwestern tip of Europe. The Rock of Gibraltar was one of the Pillars of Hercules in ancient times and marked the limit to the known world.
On April 16, four months after their initial departure, Marvin and Ellen stopped in Southhampton, England. Here, they changed ships to the Queen Mary 2, made a phone call to friends nearby and soon sailed for America.
"We accumulated many pleasant memories – and a few extra pounds," they joked. They also brought back some amazing souvenirs and photographs. But it's the memories that they will cherish forever."
All in all, Marvin and Ellen reached six continents and came quite close to Antarctica. Their travels carried them over several oceans and to many historical sites and cities they had only dreamed about before their trip. It was "the retirement trip" of all retirement trips you could imagine. And for them, it was a bond of love and companionship that surpasses everything that came before.