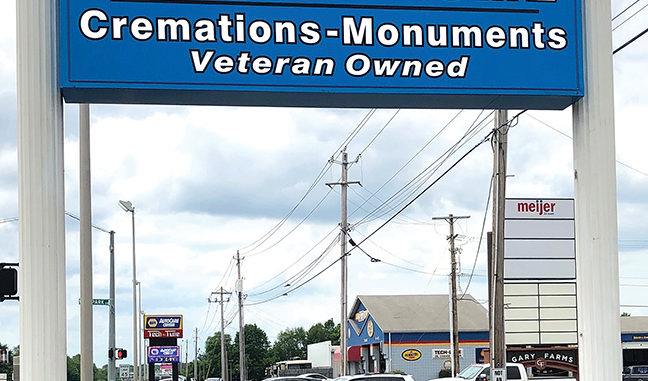 At Cone Funeral Home, we know the importance of Advance Planning. Each day we work with families who have benefitted from taking the necessary steps of Advance Funeral and Cemetery Planning. We also work with families who didn't take those steps. Those family members were forced to make decisions and search for payment methods at an already stressful and emotional time. Therefore, we believe it is of great importance to educate the community on this topic.
We plan for weddings, vacations, graduations and so on. Shouldn't we also plan for the inevitable? Maybe it is a topic we find difficult to discuss; maybe we think we don't have the funds; or maybe we believe that our loved ones can take care of it. We spend our whole lives taking care of the ones we love. Why not take that one step that will take care of them when we are gone?
You will find everyone at Cone Funeral Home to be passionate about what we do. We provide a comfortable, caring atmosphere to present the choices of services, merchandise, and burial options available. We also help find a funding option that best fits the needs of your family. We believe it is our responsibility to share the information needed that will allow you to make the best decision possible for you and your family.
It is our desire to offer information that will answer any questions you may have to give you better peace of mind in your retirement and estate planning and caring for your loved ones.
If you are involved in a church or organization in which you would like us to explain the benefits of Advance Funeral and Cemetery Planning, please contact us today at 270-904-4201 to learn more about our community outreach programs.
Who do we speak to?
Anyone and everyone!
Any group with questions that could benefit from knowing the facts about pre-planning and would like to know what information they should gather for their family, including adult church classes, senior groups, social groups, civic organizations, assisted living facilities, retirement facilities, professional groups and more.
We can gather at your place or ours, whichever works best for you!
Topics we cover include elder care and advance planning, basics of advance funeral planning, advance planning workshop, social security and veterans benefits, cremation options and much more.
Benefits of Advance Planning
Payment plans are available.
Your funds are safe in a required 3rd Party Trust.
Your funeral trust is exempt from nursing homes and Medicaid.
Your funeral is guaranteed by Cone Funeral Home.
Your funeral is transferable.
Your funeral plan will reduce stress for your loved ones.
Your funeral plan will eliminate emotional overspending by your loved ones.
Veteran owned Cone Funeral Home is located at 1510 Campbell Lane in Bowling Green. For more information call 270-904-4201 or visit conefuneralhome.com.