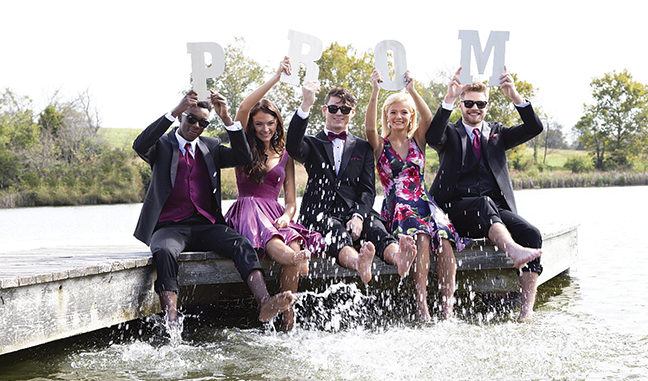 PROM – a rite of passage for many teens. It is the end of a school year and the mark of new beginnings.
A great deal of thought and planning goes into prom. When it comes to dressing, it's a matter of personal preference. Options abound, from choosing a Classic black tuxedo with a white shirt and black tie to Trendy colorful suits with skinny ties and ankle length pants and from Purchasing to Renting your formalwear.
Whatever your style, we have everything you need to be the best-dressed guy at your prom.
Jim & Gil's has been dressing men in Bowling Green for 55 years from our location on 31-W ByPass. Specializing in formal and semi formal clothing has always been our focus.
Trust Jim & Gil's for quality clothing and the best customer service in town!