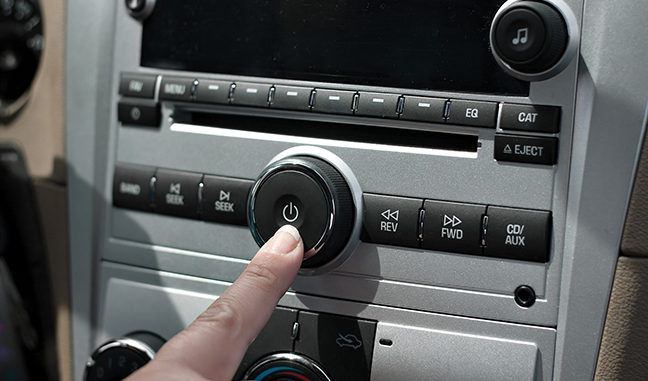 To start with, I want to give you some perspective. I'm writing this on a Sunday morning two days removed from an annual radio event called Country Radio Seminar. It's attended by the best and brightest radio programmers, talent, consultants and overall experts in the field. The rest of us underachievers also attend.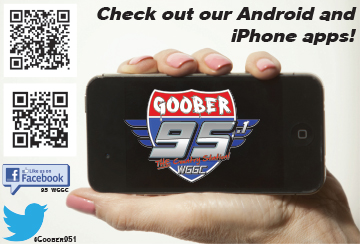 You may also assume that artists and their record labels also make appearances and you would be right. Some are expected, but there are often surprises as was the case this year when Hootie and the Blowfish came out to play a two-song set in conjunction with them signing a record deal with Universal Music. As you would expect any 90s kid to do, I totally geeked out.
Yes, there are parties with food and drinks that range from cocktail mixers to Super Bowl parties at Luke Bryan's house. Still waiting on them to get me the address for that one by the way. By the end of this two and a half days of conversations, selfies, food and drinks, excessive walking and late nights followed by early mornings, CRS really starts to stand for Can't Remember… well, you get it.
But that's just one part of this event. The other, which I do enjoy, is the opportunity to learn about the radio business through panels and networking sessions led by those experts I mentioned before and also those I admire on a professional and often personal level. From this I have one really big assessment: Local radio has been letting you down and we need to do better.
Now by "we" I don't mean me personally, my station individually or even our market as a collective. I mean local radio in general.
After enduring some dire economic times that led to budget cuts and an overload of responsibility to all of our departments, we have neglected to see that what "local" used to mean isn't what it necessarily means now and we have let you down. And for that I apologize.
I have to say, though, that I am completely optimistic. Radio consumption has never been better. It's just that trends have changed. People still love and connect to music. They just have more options to get it. And people still love entertaining and compelling radio personalities.
What we have between us is a very good relationship that has lost some of the spark we had when we first met. We need a couples retreat. After all, it's not worth throwing away a marriage like ours. So here's what I think we can do to ignite your passion.
First off, we have to get radio back into your homes. Radio kills it when it comes to in-car listening, but at-home listening has been rapidly declining due to a more active lifestyle and also to the disappearance of radios in the home. Local radio has to get back into listeners' homes. Particularly country radio. Don't worry, though, I've got a plan. So stay tuned.
We also need to do a better job of getting you the music you love. Not just the songs you already know and love, but the ones you don't know yet. We have an incredible crop of emerging artists in Kentucky and we aren't giving you enough of them. Kentucky people love supporting Kentucky people and we need to do the same. I think we fix this issue by getting you involved in our music selection process, directly and indirectly. In the meantime, don't be afraid to tell us what you like, what you don't like and what we should be playing.
The last thing local radio needs to do is throw more parties. And we need to show up at your parties. Big parties, little parties, concerts, 5Ks, fish frys, backyard BBQs and high school football games. We need as close to perfect attendance as possible. We need more on-air parties, too. More tickets, more prizes, more laughs, more fun, more conversation. I feel like we've all gotten so caught up in doing our jobs that we forgot we got into radio because, well, we didn't want to get a real job. Let's start having fun again.
We can fix this. We have to. It's our bad. So don't give up on us yet. It's gonna take some time, but with network syndication and corporate radio taking over so many stations, local radio has a prime opportunity to absolutely dominate. We just need to start listening to you. Like we should have been all along.
If you like what you read feel free to follow me on Facebook, Twitter and Snapchat @GregAAlmond.
-by Greg Almond
About the Author: Greg Almond is an on-air personality for Goober 95.1