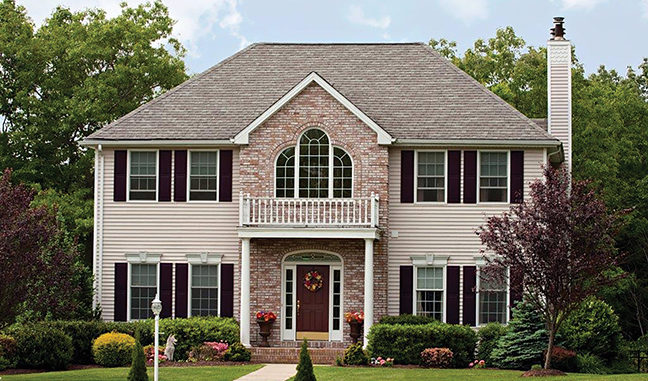 Putting your home up for sale can be stressful. Is it priced too high? If so, you run the risk that your home will not attract serious interest. Is it priced too low? If so, you run the risk of leaving money on the table.
Thankfully, pricing a home is more than guesswork. Seasoned agents know there's a science behind pricing. To ensure your home is priced to attract competition and lead to a quick sale, follow these seven tips.

1. Look at Comparable Properties
The best pricing guides are comparable properties in your neighborhood. Look for recently sold homes within a mile of yours that have a similar number of bedrooms and bathrooms and similar square footage. Then make adjustments for age, condition, lot size and any other features that should be considered. Set your asking price accordingly.
Looking at comparable properties is also a chance to learn from others' mistakes. For example, check your area for expired listings and listings that lingered on the market. If the owners were forced to cut the asking price multiple times, that's a good indication they were overpriced to begin with.
2. Be Aware of Search Ranges
Many buyers begin their searches online. When they do, they often use search tools with filters – including a price filter. Make sure your home doesn't get filtered out.
For example, a buyer may search homes between $200,000 and $250,000. If the comparable recent sales in the area indicate the value of your home to be $245,000 over pricing it at $255,000 will exclude your home from the buyer's property search. However, pricing it at $249,500 will expose your home to more buyers.
Competition is a good thing. Think of it this way: A home priced at $255,000 may linger on the market, which may force you to accept an offer below asking. But a home priced at $249,500 will attract more competition and perhaps generate offers above asking.
3. Stay Away From the Competition
Look at how homes in your area are clustered price-wise. You may find one cluster offered at $220,000, $222,500 and $225,000, and then another clustered at $238,000, $239,000 and $239,500. Stay away from both clusters by pricing your home somewhere in the middle.
For example, you could price your home at $229,500 and establish a unique place in the market. There won't always be a place to price your home away from others. But, when there is, take advantage of the opportunity.
4. Consider the Current Market Conditions
No home hits the market in a static environment. Markets are dynamic, and you need to be aware of your market's evolving conditions.
For example, the following factors play a role in pricing a home:
Season: Spring and summer are typically the busiest times for home sales, as families are looking to move while kids are out of school. Conversely, December is the slowest time of year, as most buyers and sellers aren't interested in moving around the holidays.
Competition/Inventory: It's harder to sell your home when there's tons of inventory. For example, if your home is one of 25 for sale within a few square miles, there's a lot of competition, and it's harder to stand out. But, if your home is just one of five for sale in the area, it's going to be easier to sell it at the price you want.
Interest Rates: All sorts of external factors influence your asking price, including interest rates. When interest rates are low, home financing is more affordable and more people buy new homes. When interest rates are high, the market slows down as buyers are reluctant to move and take on less favorable financing.
5. Avoid Overpricing
When you price too high, your home sits on the market for days and then weeks and perhaps even months. In time, prospective buyers begin to wonder: What's wrong with this property? That's not what you want prospective buyers and their agents thinking.
6. Make Adjustments Quickly
As noted in No. 5, you don't want buyers and their agents wondering what's wrong with your home. If your home hits the market and gets a luke warm response, that's a good sign it's priced too high. Start lowering the price sooner rather than later.
7. Select an Experienced Agent
Do you know who can help with everything listed above? An experienced real estate agent. Find an agent who knows your area and who understands the current market. That agent's experience and knowledge should lead to an optimized price and a quick sale.
Do you have questions about pricing your home? Email them to me at pthessen1@gmail.com.
-by Perry Thessen