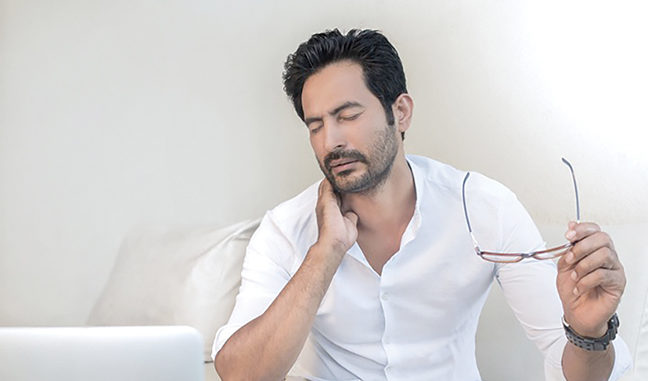 I want to start off by asking you a few simple questions. How many people do you know that have never seen a dentist? Do you believe if you are old enough to have teeth that you should periodically see your dentist? Do you go to your dentist just to help you get out of pain or to also prevent problems from occurring?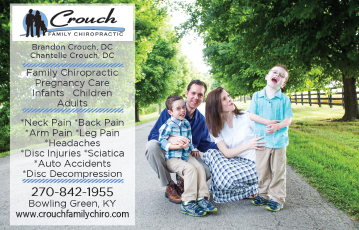 The reason I asked these questions is because caring for the bones of your mouth (your teeth) is no more important than caring for the bones in your back (your spine). If you are going to keep your spine (bones and discs) healthy, how do you do it? Is there a need for chiropractic care?
Think about this for a moment. Statistics show that there are approximately 700,000 spinal surgeries performed every year. Back pain is also the third most common reason for doctor visits.1 And 80% of the population will experience back pain in their life.2 We can no longer deny that neck and back spinal problems are a huge problem.
To add to the epidemic of back problems, the most common allopathic approach in the past to treating back pain was to prescribe opioids (pain medications). That's no longer recommended. Due to the over prescription of opioids there is now a huge epidemic of pain medication abuse, addiction, and overdosing. In 2017, the American College of Physicians (ACP), the largest medical-specialty society in the world, updated its low back pain treatment guide to support a conservative first-line approach to care. The guidelines state that only after conservative treatment options (heat therapy, massage, acupuncture, and spinal adjustments) have shown to provide no relief should patients then move on to medicines such as ibuprofen or muscle relaxants. According to the ACP, prescription opioids should be a last resort for those suffering with back pain, as the risks of addiction and overdosing may outweigh the benefits.
Gone are the days where chiropractic was looked upon as being a questionable choice. With all the advances in technology and chiropractic techniques, no one has to be scared to see a chiropractor. After an extensive study of all the available care for low back problems, the Agency for Health Care Research and Quality recommended that patients with low back pain should choose conservative care first. The study recommended chiropractic care as a great initial treatment for acute low back problems in adults due to it being safe, effective, and drugless.3
With doctors of chiropractic treating an estimated 27 million adults and children annually in the U.S. the safety record of chiropractors is impeccable. Chiropractors also complete a minimum of 4,200 hours of classroom study, laboratory work, and internships, which is equivalent to an allopathic doctor (MD) or an osteopath (DO). In order to practice in the U.S., chiropractors must pass a series of four national board exams and individual state requirements. Due to this high level of training, referrals are not necessary to see a doctor of chiropractic.
When it comes to the cost of treating spinal problems, chiropractic care is one of the most cost-effective treatment options. A study in the Journal of the American Board of Family Medicine found that the use of chiropractic care for the treatment of low back and neck pain over a 10-year period would reduce visits to primary care physicians (MDs) and reduce costs to Medicare by $835 million.4
Chiropractic care can be helpful for many different neuromusculoskeletal problems. These issues can arise from nerve, muscle, or a joint related issue. Chiropractors have been working with patients since 1895 to alleviate problems for all ages.
Some common conditions that chiropractic care has shown to help include migraines, headaches, neck pain, torticollis, shoulder and arm pain, rib pain, shoulder blade pain, back pain, hip pain, pelvis pain, leg and foot pain. Additionally, chiropractic care has been shown to be helpful during pregnancy and for pediatric patients.
The reason we all seek care from our dentists on a regular basis is to help when we have problems with our teeth and to prevent problems from arising. If you want to give your spine the best opportunity to stay healthy, chiropractic care should be part of your life, just like visiting your dentist. Take time today to care for your spine. You only get one and the statistics show we are not doing a good job taking care it. Call your family chiropractor today!
by Dr. Brandon Crouch
About the Author: Dr. Brandon Crouch is a chiropractor with Crouch Family Chiropractic. He is an advocate for being proactive when it comes to your health and encourages people to make healthy informed decisions. For more information you can go online at www.crouchfamilychiro.com or on facebook at www.facebook.com/CrouchFamilyChiropractic.
Sources:
Sauver, JL et al. Why patients visit their doctors: Assessing the most prevalent conditions in a defined American population. Mayo Clinic Proceedings, Volume 88, Issue 1, 56–67.
Rubin Dl. Epidemiology and Risk Factors for Spine Pain. Neurol Clin. 2007; May;25(2):353-71.
Bigos S, Bowyer O, Braen G, et al. Acute Low Back Problems in Adults. Clinical Practice Guideline No.14. AHCPR Publication No. 95-0642. Rockville, MD: Agency for Health Care Policy and Research, Public Health Service, U.S. Department of Health and Human Services, December, 1994.
Davis, et al. Regional Supply of Chiropractic Care and Visits to Primary Care Physicians for Back and Neck Pain. J Am Board Fam Med. 2015; July-Aug: 28 (4) 481-90.