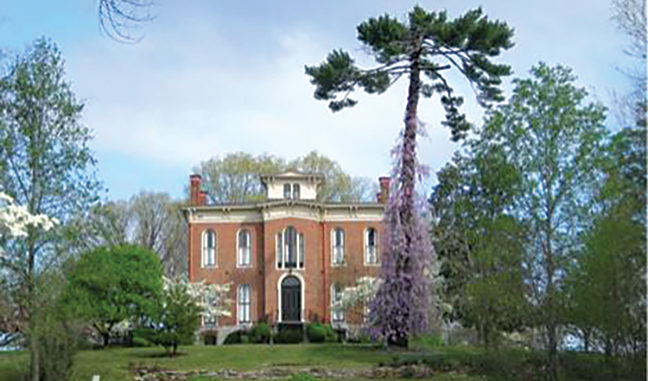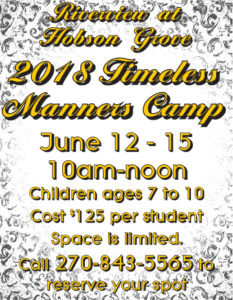 submitted by Riverview at Hobson Grove
Education, socializing, sports, clubs… It is difficult to keep pace in the modern world. There are so many "musts" to bring up a well-rounded child. An etiquette camp might not immediately come to mind, but the basics of etiquette are more important than ever for success. In a society dominated by technology and social media, it is easy to lose track of common courtesies. In addition to making the world a kinder place, impressing upon children at a young age the importance of basic etiquette skills could well give them the edge in their future working lives.
The staff and volunteers of Riverview at Hobson Grove invite you to our Etiquette Camp to be held this summer. Our experts will teach your children the basics of introductions, table manners, telephone etiquette, good sportsmanship, and general social skills. The courses will commence with a graduation meal where students will practice what they have learned. The class has been a Bowling Green institution for many years. Longtime instructor George Anna McKenzie says, "I have had so many students come back to me when they interviewed for their first job to thank me for all they learned in the Timeless Manners Course. It really comes down to the Golden Rule. If we can get the point of the Golden Rule across, so much of the other will follow."
Riverview at Hobson Grove's 2018 Timeless Manners Camp will take place June 12-5, from 10 a.m. to noon, and the graduation meal will take place on the final day. The class is open to children ages 7 to 10 and is $125 per student. Space is limited. Call 270-843-5565 to reserve your spot.