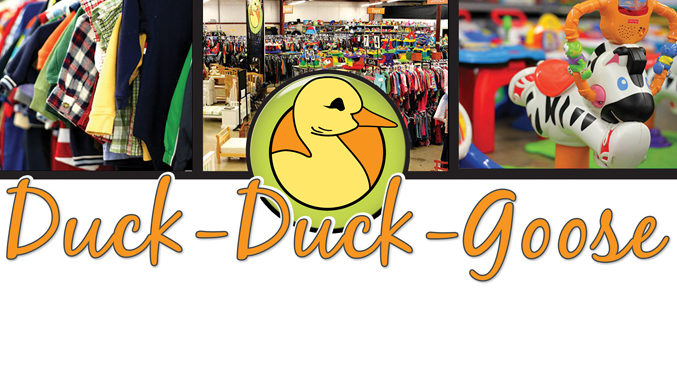 STOP!
Don't keep storing your stuff for "one of these days we're going to have a yard sale."
This is your solution!
A consignment sale will bring much higher prices than yard sales! (Especially for your boutique items.) And it is way less hassle (and less risky) than meeting up with multiple buyers on Facebook.
Here's all you need to do…
Clean out your kids' closets and toy rooms.
Hang, tag and price your items. (You determine your prices, and don't have to haggle with a buyer. You receive 70% of the selling price.)
Drop off your stuff. We take it from there!
The bonus of participating in a huge event is that it attracts more shoppers than a stand-alone yard sale or listing on Facebook (think neighborhood sale, but even bigger). During the sale, we have hundreds of shoppers come through and see your items, so your items are given hundreds of opportunities to sell. Most families buy everything they need for the next season at this event. As a second bonus, you don't have to wait as long to cash out on your items like you may have to going through a consignment shop.
Each season you shop our sale, everything has JUST ARRIVED! So there is always great excitement in the community. Shoppers in our sale know that IF THEY WANT IT – THEY BETTER BUY IT NOW because our sale only lasts for a few days.
Consignors… you can take advantage of our widespread advertising, customer volume and GREAT location. And best of all, we take care of all the details!
Shoppers… Duck-Duck-Goose has an incredible selection of quality items to choose from at great prices!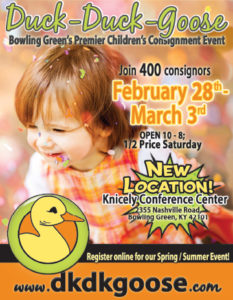 SUPER BONUS: As a consignor, you earn the chance to shop before the public during our Consignors Only Private Sale. And be sure to check out information on becoming a volunteer at the sale – You gain even more shopping advantages!
We hope you'll join us THIS season! Register online today at dkdkgoose.com.
Have a local or home-based business and want to grow with Duck Duck Goose? We have ad and vendor spaces available! Email us at comeplay@dkdkgoose.com for more info!