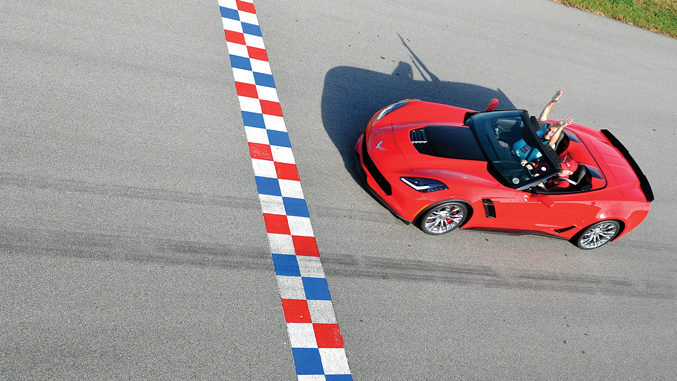 submitted by National Corvette Museum
ExtraVETTEganza Trunk Sale and Vendor Show

The National Corvette Museum is cleaning house, and the public has the opportunity to peruse the troves of treasures at a special Trunk Sale. Museum items include everything from Corvette promotional pieces, to supplies from children's camps and events, furniture, store display fixture and so much more. In addition to Museum items, a number of vendor booths will be setup in the Conference Center offering everything from jewelry, to custom embroidered items, decoratives made from reclaimed wood, beauty care products, crafts and more.
Event Details
 Preview Sale from 4-6 p.m.
Friday, November 17, 2017
Main Event from 8 a.m.-3 p.m.
Saturday, November 18, 2017
 Vendor booths are located in the Museum's Conference Center and admittance to the sale is free. Museum exhibit access and tours are separate from the free event. If you are interested in a booth, please email katie@corvettemuseum.org for a registration form. Booth spaces are only $25.
TRACK Friday!
The NCM Motorsports Park is celebrating Black Friday and Small Business Saturday (November 24-25) with a 10% discount on select track activities. Activities including touring laps in your own car, hot lap rides in our Corvettes with a pro-driver, C7 Touring putting you behind the wheel of our Corvettes for laps and karting will be on sale 10% off the two days from 10 a.m.-4 p.m. (karting open until 5 p.m.). Advanced reservations are highly recommended by calling 270-777-4509 (no reservations required for karting).
And if you're looking for a unique Christmas gift that will have them talking for years to come, give the gift of SPEED! Certificates are available in any denomination or for specific track activities. The NCM Motorsports Park is located at 505 Grimes Road, just off Porter Pike at I-65 exit 28.
Military Appreciation Month
In celebration and recognition of our armed forces, the Museum offers FREE admission to all American military veterans, as well as police and firefighters, plus their immediate accompanying family during the month of November. Simply show proof of service at the admissions counter to receive complimentary admission. The NCM Kartplex offers a $2 discount on go-karting with military ID. The karts are open Thursdays and Fridays from noon-5 p.m., Saturdays and Sundays from 10 a.m.-5 p.m.
Learn more at and www.motorsportspark.org.