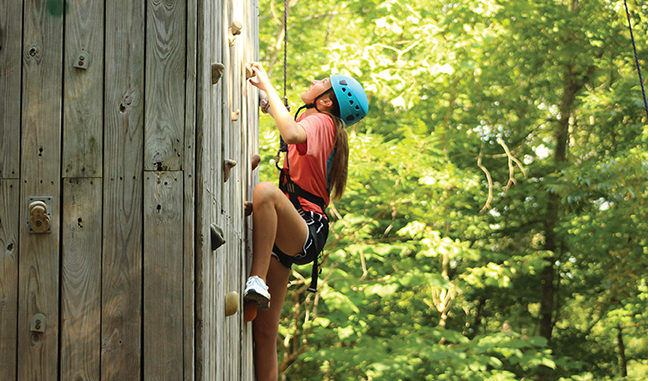 As a mom, you want to provide your children with great opportunities and experiences as they grow up. You do your research, you sign them up, and you hope that the experience is a good one. You hope they grow and mature in some aspect of their life. You want a good return on the investment. You want this to impact them in a positive way.
Camp Loucon is one of the best choices I have ever made for my children. From their first overnight camp at age 7 to their last five-day camp at age 18, my five children have experienced camp every year that they have been eligible and even worked at camp when they were too old to participate in summer camp. Their experience at Camp Loucon has made a life changing impact on their lives.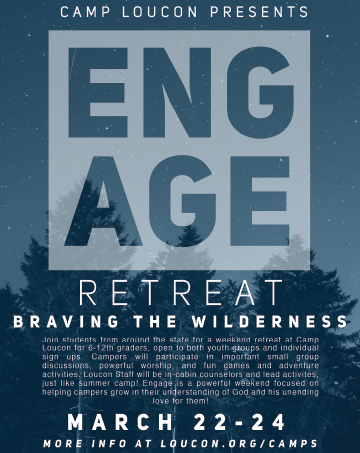 I have been the first-time camp mom, making the bed and talking to the counselor about sunscreen, and I have been the seasoned veteran camp mom who drives her kid to the cabin but doesn't even get out to the car, but no matter what the drop off looked like the pickup was always the same. The child I dropped off at camp was changed by the camp experience. The child I picked up was excited about God, the new skills they learned, new things they had tried, and new friends they had made. The best part about all of this was the "camp high" never really faded out. The excitement to return was always very fresh. The camp stories were shared repeatedly. The lessons learned were talked about over dinner for months. The friends they made are still a part of their lives. The impact of their experience at Camp Loucon has been powerful and lasting.
There are lots of programs out there to choose from. When you are looking at the many choices available in the summer for your children, you want to choose a good one. You want them to have great summer memories, you want them to grow, you want to keep them busy, and you want them to be safe. Camp Loucon is an experience that provides all those things and so much more. Children have an opportunity to be involved in a community where they are loved and accepted for who they are. Each cabin is chaperoned by two counselors who have been carefully vetted and background checked. All the camp adventure activities are led by trained facilitators and are designed to be fun and challenging. The whole experience is God centered, focusing on spiritual formation and growth. All together, it is a life-changing experience that, each year, is going to be the best 5 of their 365.
– by Bridget Hutchinson