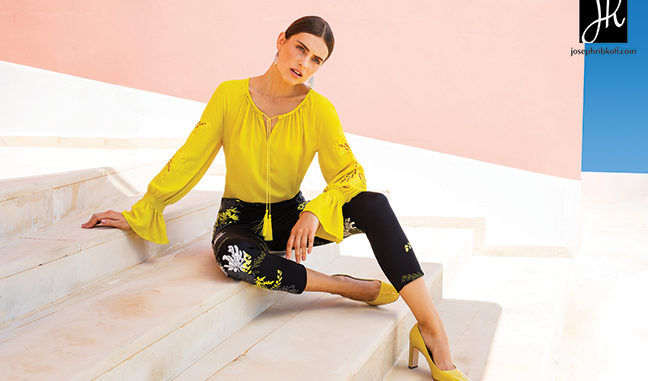 On this grey day in January, boxes are arriving full of spring fashions promising sunnier days to come. From the runways of Paris to the streets of Bowling Green, here are the trends for 2019.
Winter months make us dream of exotic locales, and designers are no different. Many featured pictorial prints of seaside resorts to cityscapes. Look for these whimsical prints in dresses, shorts and pants.
Neon brights popped for spring in shades of lemon, lime, tangerine and fuchsia. The brave will do all neon, or even combine colors – color blocking. More reserved fashionistas will opt for a single neon shade worn with a neutral such as white, cream, grey, navy or black. Still not ready to invest in this look? Go for resin accessories in neon – fun and affordable.
The animal kingdom is still roaring into 2019. Move over leopard; make room for zebra (and lions and tigers and bears). Ready to take your style to the next level? Color your animal print neon.
If you are seeking a break from all the prints and brights, come over to the dark side. All black everything can be a relief from glitz, glam and over the top. This spring, wearing head-to-toe black will be anything but boring.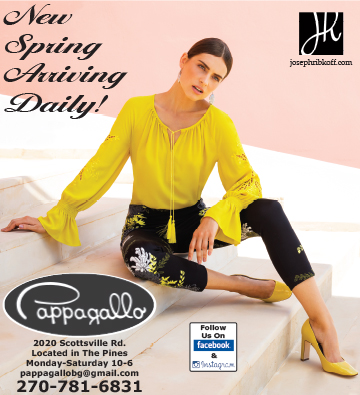 Other design details to look forward to:
One trend that was shown on all the runways was blazers and biker shorts. I decided to skip that look… need I say more?
Unpacking new spring clothing and accessories gets me through the winter doldrums. Come into Pappagallo today for a breath of spring.
-by Nicki Smith
About the Author: Nicki Smith has been in the fashion industry for 36 years. She is the owner of and buyer for Pappagallo, located at 2020 Scottsville Road in Bowling Green (The Pines Shopping Center, next to Chico). She is also available for in-home closet makeovers by appointment.