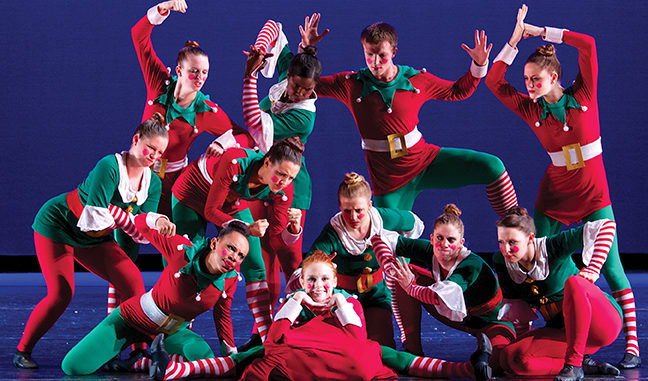 Fifty years ago, HAIR was the first rock musical to light up Broadway. Dreaming of the "Age of Aquarius" and a world that would "Let the Sun Shine In," a group of young people offered a glimpse of the counterculture that thrilled, shocked, and moved audiences. This fall, the WKU Department of Theatre & Dance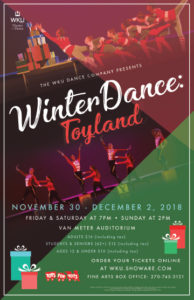 present HAIR, the American Tribal Love-Rock Musical, to audiences in south central Kentucky.
Over one hundred students, both on the stage and behind the scenes, have worked all semester to bring the show to life. Hunter Mayfield, a music theatre major, plays George Berger, one of the main characters.
"Berger is a very self-confident character," Mayfield said. "He knows what he wants and how to get it. Berger has been a fun and interesting character to tackle because his self-confidence can sometimes come off as arrogance, this means I as the actor have to be self-aware to ensure Berger's intentions are accurately portrayed."
Cavan Hendron, also a music theatre major, plays another one of the lead characters, Claude Bukowski.
"Claude is actually the complete opposite of Berger," Hendron said. "Throughout the whole show, Claude's purpose has been to find his place in the world. It has been quite fun exploring that unseen back story with this character and establishing why he feels this way and where this uncertainty is rooted from."
The Tribe's search for community, authenticity, and hope in a changing and sometimes hostile world is every bit as compelling – and urgent – in 2018 as it was in 1968. Join the Tribe as they rock Russell Miller Theatre. HAIR, The American Tribal Love-Rock Musical, is directed by Dr. Michelle Dvoskin with music direction by Dr. Julie Barber. HAIR is recommended for mature audiences. Performances will be November 9-13 and November 15. Tickets are available at wku.showare.com
Welcome holidays with WinterDance
The Western Kentucky University's Department of Theatre & Dance, proudly presents "WinterDance: Toyland," featuring the WKU Dance Company who bring enchantment to the stage as they kick start your holiday season in this fun, family friendly, holiday-themed concert. This hour-long dance concert will mesmerize audiences of all ages with a variety of ballet, jazz, modern, and tap dance choreography. Join Santa's elves as they set the stage for the holiday magic, where toys will come to life!
Inspired by the excitement at the North Pole in anticipation for Christmas morning, "WinterDance: 'Toyland" tells the story of Santa's elves preparing each toy in Santa's workshop, unveiling a little bit of the magic found behind the scenes of the North Pole. Each toy showcases its own personality sure to bring a smile to every boy and girl on Christmas morning, as well as those sitting in the audience. A festive story filled with familiar characters, expressed through athletic and artistic dancing, this concert brings about the holiday spirit in an exciting multidimensional show enjoyable for all ages!
With over 25 pre-professional dancers, an exciting narrated storyline, and several student developed scenic elements, "WinterDance: Toyland" has something for everyone. Amanda Clark, Associate Professor and head of the WKU Dance Program, has worked alongside Assistant Professors Meghen McKinley and Anna Patsfall, and Adjunct Instructor Kylene Stephens to create an entertaining night of dance and fun for the whole family.
With classical ballet, tap, jazz, and modern pieces ranging from elves building toys and a workshop break-in to ragdolls, marionettes, reindeer and a mischievous cat, this concert will keep the audience entertained throughout the night, leading to the excitement of waking up to presents on Christmas morning.
Join the WKU Dance Company as they dance their way through adventures in the North Pole and leave you with that exciting bubbly feeling that the holidays bring. Performances will be November 30-December 2. Tickets are available at wku.showare.com. A Toys for Tots donation drive will take place at each performance! Bring any new, unwrapped toys to help us support a great cause!
For the most up-to-date information regarding the WKU Theatre & Dance Program, follow us or Instagram, @wkutheatredance and @wku_danceprogram or visit www.wku.edu/theatre-and-dance.