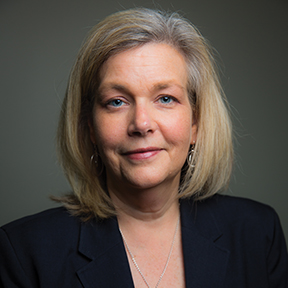 by Michael Morris
Summer has been a busy time for the Warren County Public Library. All of the branches have been filled with children enjoying reading, science and learning programs. Attendance has never been higher, and the library continues to receive positive feedback from the community. Now parents and teachers aren't the only ones praising these programs. The library recently was named one of the best in the country for services they are providing to the children of Warren County.
The American Library Association awarded Library Director Lisa Rice the 2017 Peggy Sullivan Award for Public Library Administrators Supporting Services to Children. The award was presented June 25 at the association's annual conference in Chicago. The annual award is given to the one librarian in the United States who demonstrates an exceptional support of library services for children.
Locally, news of the award was not a surprise to those familiar with the dedication Rice has for children.
"Lisa Rice has changed the face of children's services in Warren County and across the state with her advocacy efforts and innovative ideas through her work with Kentucky Library Association and Kentucky Public Library Association," said Monica Edwards, Outreach Manager for the library. "Lisa is a leader and mentor among her peers and respected throughout the commonwealth as the go-to person to get things done."
Among the library services cited during the award ceremony – providing kindergarten packets to every child attending kindergarten in Warren County. In addition, library staff visit area schools and introduce students in grades 4 and 8 to the services and programs of the library.
Author and illustrator visits take place not just during the summer but are offered to children at schools each semester. Throughout the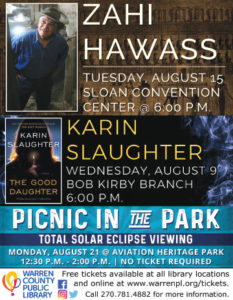 year, the library partners with the community organizations to put on school programs, provide services to juvenile detention centers, and to reach out to Warren County day cares and preschools to promote literacy opportunities for children.
Rice holds two degrees in library media education from Western Kentucky University as well as certification as a Professional II. Prior to joining the Warren County Public Library in 2008 as director, she was assistant director of the Bowling Green Public Library, Kentucky. She was a school media specialist for the Butler County Board of Education for ten years before moving to public libraries.
"The Peggy Sullivan Award is a tremendous honor," said Rice. "But the real honor is working with a dedicated staff like we have in Warren County. The award reflects their drive to help the children in our county. It's nice to be recognized, but it's even more rewarding when you see all of the children who literally have their lives changed by the programs we provide. For us, it is all about our children."
To learn more about library services available for children or to set up an event at your school, contact the Warren County Public Library at 270-781-4882.