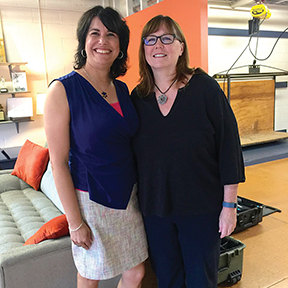 submitted by Passport Health Plan
There is ample evidence that the number of individuals with autism in America is growing and with that growth comes a better understanding of what it is and how to treat it. There is also mounting evidence that early detection, maybe as early as age 2, can allow for intervention that will make a true difference in a child's life.
Yet being the parent of a child on the autism spectrum remains a difficult challenge. Sandra Duverge has faced that challenge for two decades, learning the ins and outs of school systems, medical treatments and government benefits in providing for her son, Sebastian, now 23.
"I tell parents you're going to put all this effort in, as you would anyway for your child, and you push so your child can have a typical life and be a happy person. That's where you spend your energy," she says.
A former elementary school teacher and current Health Equity Manager at Passport Health Plan, Duverge was among the parents who launched Families for Effective Autism Treatment (FEAT) in 1999. It is "dedicated to easing the autism journey through ongoing support, education and programs," according to its website (https://featoflouisville.org/).
Today, Duverge says Sebastian is a "really happy person" pursuing a career as an artist and enjoys spending time with friends, especially those of his 25-year-old brother, Gabriel. But she says it remains difficult to get Sebastian the services he needs and suggests that parents of newly diagnosed children seek out others in the same boat.
"It has been invaluable to be in a parent group," she says. "I wanted to know what people are doing. You get the moral support you need. There are more kids on the spectrum. It's very rare to run into a person that doesn't know someone that has a kid on the spectrum. When Sebastian got diagnosed, I only knew 'Rain Main,' and that wasn't my kid. It was hard to identify that as his diagnosis."
As Health Equity Manager at Passport, Duverge is the health plan's primary advisor on diversity, disability, inclusion, cultural competency, and anti-discrimination issues, particularly as they relate to the Passport's compliance with state and federal regulations, member satisfaction, and provider and staff education.
Passport is a provider-sponsored, non-profit, community-based health plan that administers Medicaid benefits to more than 19,000 south central Kentuckians out of more than 310,000 people across the Commonwealth.
From the Clinical Side
University of Kentucky professor Dr. Lisa Rubel, a licensed psychologist and researcher, has seen how things have changed as more is discovered about autism.
"Back in the '60s, there was this picture, when someone was told their child had autism, of a child sitting in the corner, repetitively moving their hands, rocking, not responding, just a lot of repetitive behaviors," she says. "We've gone from this kind of depiction of this person who was extremely impaired to an understanding of autism as a real heterogeneous disorder where you can have individuals who very rarely might fit that depiction, but we know there are a lot of skills that can be learned and taught because of evidence-based practices and clinical research."
A 2015 government study (https://www.autismspeaks.org/science/science-news/new-government-survey-pegs-autism-prevalence-1-45) indicated as many as 1 in 45 children ages 3-17 have been diagnosed with autism spectrum disorder. Rubel says estimates were 1 in 1,000 in the 1960s.
"The social communication aspects are what makes autism different," she says. "It's absolutely more prevalent, but there is still debate about whether there are actually more people with autism because at the same time our picture has changed and broadened what we think of as autism, our diagnostic criteria has broadened."
She says there's been a shift in attitude about autism in the medical community, one that encourages clinicians to give the diagnosis.
A Lot More Hope
Duverge says that when Sebastian was 20 months hold, he stopped talking, so she took him to her pediatrician. The doctor suggested a wait-and-see approach.
Today, according to Rubel, it is more widely acknowledged that evidence-based interventions can help children improve their social communication skills.
"There's a lot more hope now, when we hear the word autism, than we did years ago," she says.
Know the Signs
According to Autism Speaks, an organization dedicated to promoting solutions for the needs of individuals with autism and their families thro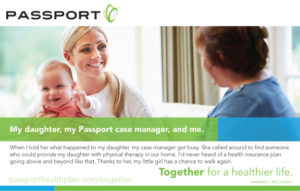 ugh advocacy and support, increasing understanding and acceptance of people with autism spectrum disorder, and advancing research (autismspeaks.org), the following "red flags" may indicate your child is at risk for an autism spectrum disorder. If your child exhibits any of the following, please don't delay in asking your pediatrician or family doctor for an evaluation:
No big smiles or other warm, joyful expressions by age six months or thereafter
No back-and-forth sharing of sounds, smiles or other facial expressions by nine months
No babbling by 12 months
No back-and-forth gestures such as pointing, showing, reaching or waving by 12 months
No words by 16 months
No meaningful, two-word phrases (not including imitating or repeating) by 24 months
Any loss of speech, babbling or social skills at any age