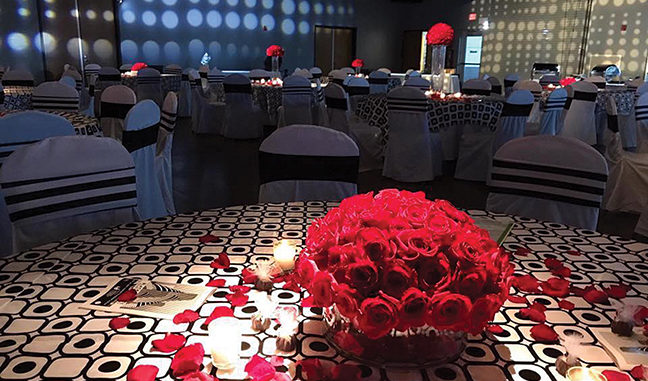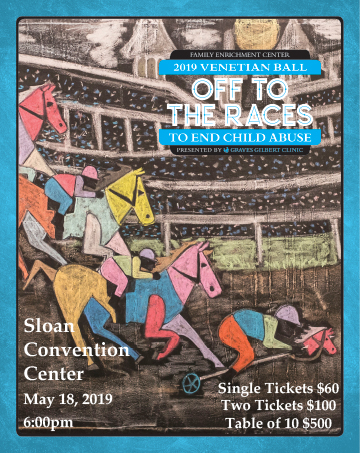 We are "Off To The Races To Prevent Child Abuse" in our community! So, how fun does this sound?! In honor of Kentucky's great tradition of horse racing, hats and dressing for the Derby, Steve Rose of Werner Rose Events is preparing this year's Venetian Ball to benefit Family Enrichment Center. Everyone is invited! Choose your favorite Derby attire or evening wear with a mask, either is fine! Our ball will be held at the Sloan Convention Center on May 18, 2019, at 6 p.m. Graves Gilbert Clinic, Steve Rose and Family Enrichment Center hope you'll join us for this great event!
As we celebrate our 40th Anniversary, we are excited for every opportunity we get to transform our community into a place that cares about – and actively supports – families and children. By ensuring that all parents have access to quality childcare and parenting education resources, we make progress towards changing the fabric of our community. A community that cares about early childhood development and parent support is more likely to see families nurturing children who are born healthy and enter school ready to learn. Cities that work to create great services for children and families are less likely to see stressed, isolated families who don't know where to turn.
Family Enrichment Center's mission is to encourage great families by empowering families and providing education, social support, crisis intervention, and a safe environment for parents and their children. Our agency works every day to promote healthy family functioning through assistance and treatment of the entire family, and to increase public awareness, knowledge and sensitivity toward child abuse and neglect so that full community support and involvement may be enlisted to eliminate this serious social problem.
For more information about Family Enrichment Center, Inc. visit our website at www.FamilyEnrichmentCenter.com or call 270-781-6714.
Family Enrichment Center is supported by the Cabinet of Health and Family Services, Kappa Delta, Prevent Child Abuse Kentucky, United Way of Southern Kentucky, WHAS Crusade for Children, and local businesses/community contributions.