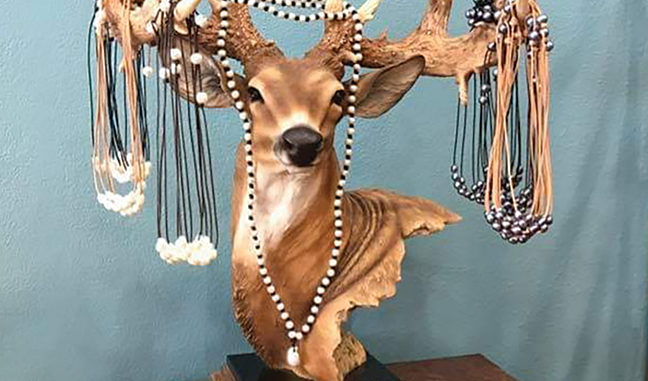 The Spring Market is a bi-annual shopping excursion for the whole family. The Spring Market will offer a wide variety of merchandise from local crafters, artisans, direct sales and other vendors. Plus, several local non-profit organizations will be on site hosting fundraisers for their institutions. So come out and spend the day with us!!!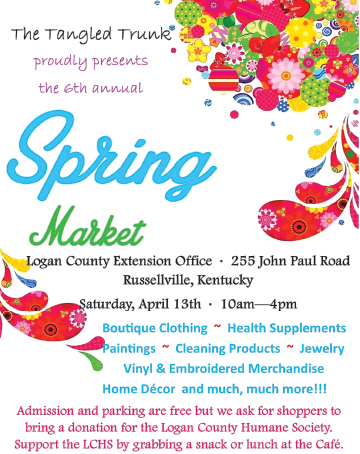 Confirmed vendors as of press time:
Allie's Southern Sass
Thirty-One
Norwex
Creative Designs by Brooke
Mary Kay
Granstans Wood Shop
Premier Designs Jewelry
Pampered Chef
The ARTillery
The Tangled Trunk
Sweet Caroline Crafts
Southern Grace Boutique
Mustard Seed
The Queen Bee
Avon
Lula Roe Lora Ward
Lollypop Designs
The Wood Craft Garage
Sonny Green
Young Living Oil by Beth
Success By Health with Roger Nash
Rustic Woodworks
Turner Valley Produce & Soaps
Kat's Dazzeling Bling
Ecuadorian Treasures
Kim's Kreations
Juice Plus
Sisel Internatinal
Christinne's Creations
Color Street
Matilda Jane Clothing
KCwags Wreaths
Down The Road Boutique
Funk House Creations
Dot Dot Smile
Ash Spring Cottage
Jennifers Journeys
Initial Outfitters
Yank Your Yarn
Stitching & Stuff
Lovie's
White Oak Boutique
LeeAnn's Treasures
The Shaggy Bark Company
Canvases by Leah
Jewelry Expressions
Kentucky Road Boutique
Babycakes Designs
Canes & More
Mud-E Acres
MASA Art
Courtney's Crowns for Downs
KY Posh Boutique & Designs
Southern Chicks with Charm
The Little Wood Shack
The Workbench
Plum Creek Farm
The Logan County Humane Society
Post Oak Baptist Church
Life Choice Pregnancy Center
Logan County Gymnastics
Vendor booths are available under the pavilion and in the parking lot. For more information, send an email to thetangledtrunk@yahoo.com.
Visit The Tangled Trunk Facebook page to see digital ads from participating vendors.
SAVE THE DATE:
The Mistletoe Market will be Saturday, November 9.